Even when Hong Kongers immigrate to Taiwan, they still can't escape the political turbulence between China, Taiwan and Hong Kong.  In 1951 the Republic of China and the People's Republic of China began to compete for the title of "motherland" among the Chinese diaspora, and during this time many young people from Hong Kong came to Taiwan under a Kuomintang policy of privileging overseas ethnic Chinese or "overseas compatriots" in their drive to recruit them to Taiwan.
In the wake of the Hong Kong anti-ELAB protests and the passage of the national security law, Hong Kongers have begun to emigrate once again.  While still fulfilling Hong Kongers' longing for democracy and freedom, Taiwan presents fewer lifestyle obstacles compared to Western countries due the similar language and culture.
But this time, these immigrants say there's no going back, and that they must assimilate and contribute to Taiwanese society.  However, as they attempt to put down roots in a place they imagined was similar to home, stones in the soil continue to obstruct their way, and their feelings of alienation still surface from time to time.
The Reporter interviewed immigrants who moved from Hong Kong to Taiwan between 1969 and 2020 for different reasons.  The interviewees talked about their feelings toward immigration, how they adapted to and integrated into this land, and how they were stripped of their initial idealizations: the feeling — which they could only comprehend once they arrived — of being so close yet so far.
To Immigrate, One Must Be Able to Endure Loneliness
Chim Dak-Pun (詹德潘), siu laap shop owner, immigrated 1969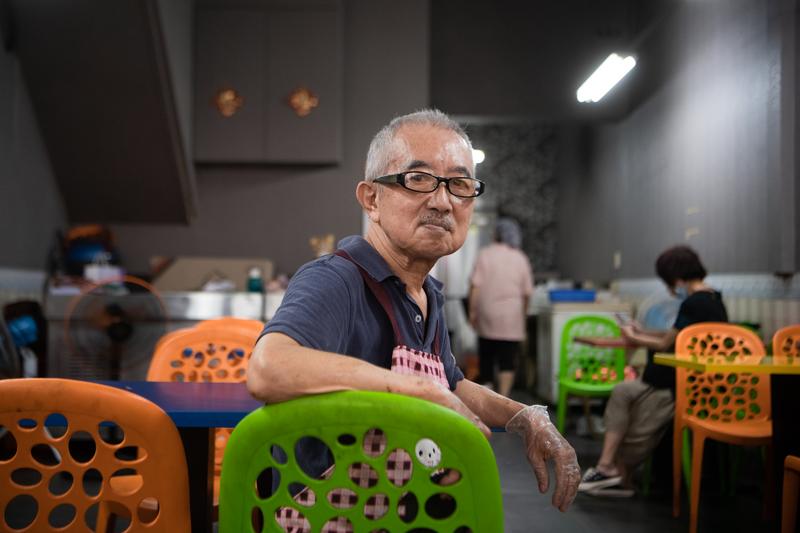 Chim Dak-pun (詹德潘) opens his Cantonese BBQ shop "Chim's Hong Kong Siu Laap" (詹記香港燒臘) at six in the morning in Kaohsiung's Lingya District, firing up the oven to roast duck, char siu, and chicken thighs.  Hailing from Hong Kong, he settled down in Taiwan over 40 years ago.  Living in many foreign lands brought many changes in his life, but his work-life balance and craftsmanship have remained constant throughout.  He was born in Hong Kong in 1949, but when we asked his birth date he reflexively replied using Taiwan's minguo calendar, with hardly a trace of Cantonese accent in his voice.
Chim was born in the New Territories region of Hong Kong to a family working in porcelain processing.  He is the oldest of seven siblings, and after graduating from elementary school he immediately became an apprentice at a siu laap shop.
The master had a bad temper which he didn't hold back, and the apprentices slept in the shop curled up on fold-up cots.  They worked from sunrise deep into the night for whole months without rest and never thought about whether they liked the work.  All they knew was that if they could learn this trade, they could make a living anywhere.
When he was 20 years old, he took a vacation to Taiwan during a holiday break, and as luck would have it, a friend of his from Hong Kong who worked as a chef just had his visa expire.  He took the opportunity to assume his friend's position at a restaurant in Ximending under a work visa.
The year was 1969, and there were not many Hong Kong chefs in the Taiwanese restaurant industry.  His boss was courteous to him, and while servers at the restaurant made $600 NTD per month, he could earn more than $10,000 NTD.  At the time, many immigrants from Hong Kong to Taiwan were skilled workers like him.  But aside from his social circle of Hong Kong chefs, he basically did not intersect with other immigrants from Hong Kong.
Eight years later, his work at the restaurant came to an end, and a friend asked him to go to Japan.  For the next ten years, Chim worked in kitchens around the world, from Tokyo to Kaohsiung to London to Melbourne, like a nomad travelling to where grass is in season.  He understood early in his apprenticeship that working a trade meant to go where the work took him: "to be in this line of work is like having no roots."
He never learnt English or Japanese, feeling that as long as one can order food and count money when buying things, using hand gestures — just like those Cantonese immigrant grannies in English casinos who can't speak the language but still have a good time — was enough.  He doesn't like to socialize and hasn't considered assimilation; to him each new place is just a change of foreign scenery.  "The thing to consider is, when loneliness hits you, how you can adjust."  This is his philosophy of migrant work.
Regardless of Adaptation, "You Are Still Yourself"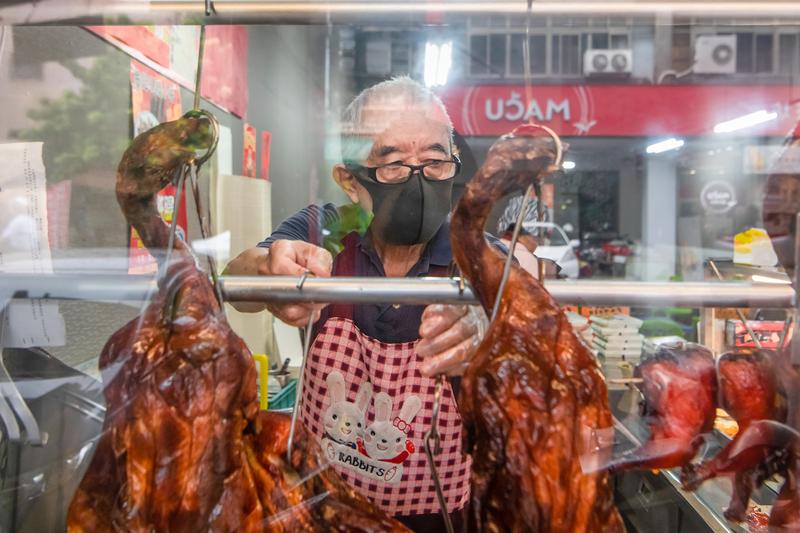 In 1987, the Australian dollar fell and the cost of living began to rise.  He described his then situation with the Cantonese phrase: "when you blanche chitterlings, it shrivels from both ends [being hard-pressed from all sides]" (滾水淥豬腸──兩頭縮).  At the same time, Taiwan's central bank loosened regulations on currency exchange, causing the Taiwan dollar to shoot up in value, so he packed his bags and came to Taiwan for the third time.  He had journeyed the world for the first half of his life, and this time he did not want to move again.
Taiwan's immigration policy toward people from Hong Kong was lenient at the time; all he had to do was register for a migrant household registration at a police station and stay for a year to get an identification card.  He married a Taiwanese coworker and had his first children as he approached 50 years of age.
Previously without roots, his three children bound him to the land.  He opened a cafe, allowing him to spend more time with his family, and decided to retire when his children went to university.  Old friends often reminisced with him about his old siu laap days, a topic which always piqued his wife and children's curiosity.  A few years earlier, his son, who was then in high school, expressed interest in learning the craft. Thus, at age 70, he fired up the oven once again.  He didn't expect his son to suddenly change his mind and decide to pursue theater.
He continued with the shop anyway; it would serve as an axis around which his twilight years would revolve.  He leaves home at 6 AM, but when he returns at 9 PM what awaits him is no longer the empty dormitory room from his first days in Taiwan but the company of a wife and the laughter from Taiwanese variety shows.
But if you ask him how he understands his immigrant experience, it's surprisingly similar to his philosophy of migrant work:
"What's important is whether you can adapt, whether you can endure loneliness.  It's not assimilation, because in the end you are still yourself."
Chim explains that he doesn't actually have a concept of the meaning of "immigration". All he wants is to find the place where he can live most comfortably.  In the end, he goes where the grass grows.
He has adjusted his life just like he has his siu laap curing salt: by adding a little bit of southern Taiwan sweetness.  He spoke frankly about the secret to life in Taiwan, and urged Hong Konger newcomers not to resent the low wages in Taiwan; after all, the cost of living is also lower.  "Your environment won't adjust to you, you are the one who has to adjust to your environment."  Following local customs and understanding cultural differences — perhaps this is also a form of assimilation.
Having worked abroad for so many years, Chim is an expert on adaptation. But what about dealing with loneliness? He recalls his experience as the only Chinese person working in a suburb of Melbourne: "as soon as I closed shop I would quickly gather my things and go home to binge watch TV."
At the time, many immigrants from Hong Kong who opened variety stores in Australia would distribute copies of TV episodes that friends back home would record and mail as they aired.  Every weekend he would travel five hours to the city to rent the newest episodes of Chor Lau-heung (楚留香) and Demi-Gods and Semi-Devils (天龍八部); hearing that familiar Cantonese language made things easier to bear.
He especially loved Tony Leung's (梁朝偉) The Duke of Mount Deer (鹿鼎記). "Wai Siu-bo had to think about how he could overcome his circumstances. Things he didn't like, he had to.  Heh heh, I've lived a whole life like that."
The Stigma of a "Bonus-Points Overseas Compatriot Student" Is Hard to Strip Away
Choi Cheuk-Sing (蔡卓城), vice-director of En Chu Kong Hospital, immigrated in 1984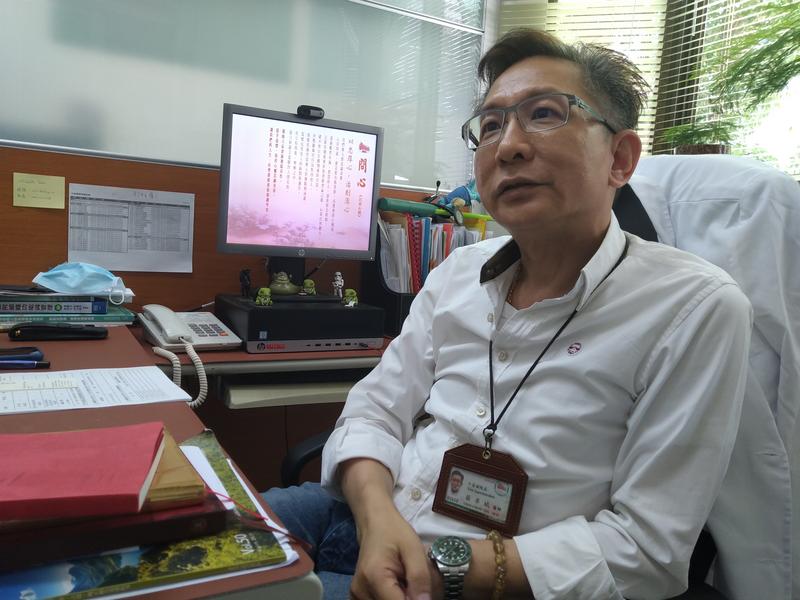 Choi Cheuk-sing's (蔡卓城) earliest experience of Taiwan came through television: he watched art films starring Chin Han and Brigitte Lin, and loved to listen to Chyi Yu's "The Olive Tree."  He came to Taiwan as an "overseas compatriot" student when he was 18, and after completing his studies at the College of Medicine in Taipei Medical University he served in Taiwan's medical field for over 30 years.  Having visited the most remote villages and outlying islands, Choi considers Taiwan his second home.
At the time, people in Hong Kong who studied abroad had two primary choices: metropole England, or Taiwan which had a policy of prioritizing overseas compatriots.  At the time, the ruling Kuomintang gave them priority treatment, hailing them as the lifeblood of the revolution.  They hoped that by attracting overseas compatriots to study in Taiwan, they would become an important force in generating friendliness toward Taiwan in their home countries.  Many departments, such as medicine, construction and electrical engineering, had quotas reserved for these students, and Choi came to Taiwan during this time.  Of course, tuition in Taiwan was a third of that in England, which was also attractive to poorer students.
Choi's landlord was a very warm person; knowing that these overseas students came with empty pockets, he never rushed them for rent and also invited them to dinner during Lunar New Year celebrations.  The school was next to the military dependents' Four Four South Village (四四南村), and many classmates were children of military personnel.  During breaks they would all get together to eat beef noodle soup in the village, where in that era there were a variety of accents and no one paid mind to where you came from.
Overseas compatriot students would get their Taiwanese IDs within their first month of study.  After his studies concluded, Choi stayed to work in Taiwan.  Though he was aware of Hong Kong's booming economy and had considered returning, he gave up on the idea since doing so would mean re-taking his certification exams and his field may not have been highly regarded.  "I've lived in Taiwan for so long.  I can go back to Hong Kong for fun, but I'm not used to the lifestyle anymore," he said, "to live in such a small space, you'd feel ak-tsak [depressed and restless in Taiwanese]."  Choi would sometimes speak Taiwanese rather than Mandarin when seeing patients to get closer to them and their family, and the Taiwanese vocabulary he picked up to do this would come out in conversation from time to time.
You Have to Work Three Times as Hard as Locals Do
As an immigrant, Choi feels that the most important thing is to integrate into society. "Once you immigrate you become Taiwanese, and you have to be in-step with Taiwan."  As a student, life was simple and he saw everything through rose-colored glasses.  But as he began to take root in the land, a vague sense of alienation began to emerge. 
On the surface, his accent was the biggest issue; this was how similar-looking ethnic groups differentiated themselves from each other.  "Most people are friendly, but if they hear you speak they'll say 'ah, you're from Hong Kong.'"  During the anti-ELAB protests in 2019, some people would add, "you must have come here because Hong Kong is such a mess right now."  Choi feels that these flippant remarks, felt keenly by the listener, are a kind of ethnic differentiation, but not necessarily prejudice.  "Sometimes it's for fun, or a way to make conversation; sometimes people don't realize it when they say things that make others uncomfortable."
Overseas compatriots have difficulty stripping away stigmas tied to their identity.  Choi is a domestic specialist in ER, trauma, and disaster medicine.  He was part of a small group that treated the president, and has received a public health award from New Taipei City.  But he and other overseas compatriots have the same frustration: others don't see their hard work, and only see their luck.
"People always told me that I had to work harder, but even when I became approved as a resident physician people still called me a 'bonus-points overseas compatriot student', or said 'he must have gotten here thanks to his bonus points.'"  In the past he would fight back, snapping "why don't you quiz me and see!"  But time has smoothed him out and he's become more accommodating, only smiling and saying "okay okay, I'm sorry."
He is very grateful for the government giving overseas compatriots an opportunity, but "they can't give you a second boost or a third boost, you have to rely on yourself."  But even then, every time he's promoted he still hears people ask "why did you get the promotion?" or "are there no Taiwanese who can do it?" or "why someone from Hong Kong?", giving him a thorough taste of the duality of human nature.
Taiwanese and overseas compatriots go through the same medical training, but generally speaking, overseas compatriots still have to spend more effort to prove that their achievements arise from their own efforts rather than from luck.  In our interview, Choi sighed that in his studies, work and research, he has had to work three times as hard as the locals.  He shared with us a mantra amongst his overseas compatriot friends: you have to dilute your own identity.  In his experience, most overseas compatriot doctors put significant effort into this, to the point of eliminating their native accents.
Experiencing Taiwan's Transformation to Democracy
Choi also feels that his status as the vice-president of a hospital is evidence that he has developed a harmony with Taiwanese society.  Over the past 36 years, he has witnessed Taiwan's transition into democracy alongside the locals, and as a university student he attended the Wild Lily Student Movement.  He was worried at the time that the government would try to settle scores with him, and points out that "no one was afraid of that during the [recent] Sunflower Student Movement."
Having seen the Democratic Progressive Party take over from the long-ruling Kuomintang and then a reverse changing of the guard again, he says, "isn't this how a democracy ought to be?  If you perform poorly, then you step down!  That's how a country improves." 
He is worried about the situation in Hong Kong, and sees many accumulated economic and practical issues behind the anti-ELAB protests.  Citizen demands can usher in a new era of progress, but in this case it's dragged on for too long and has become a war of attrition.  He doesn't understand the Chinese Communist Party's inflexible position: "of course, I don't live in Hong Kong; it's easy to huah-sio [criticize from an armchair], so I can't say for sure."
Choi has a Taiwanese wife and two grown-up children.  To become Taiwanese, he has spent almost 10 years adjusting his gait and mentality, and in 20 more his roots may finally be secured.
His parents still live in Tseung Kwan O, but never considered using their connection with him to move to Taiwan.  People in Hong Kong have a habit of eating yum cha in the morning; afterwards, the elderly go for a walk, take a nap, and then play mahjong before eating dinner.  His parents know clearly that immigration is not just a change of scenery, that their lifestyles cannot simply be copied on to their new home.  Choi points out that "Taiwan does not have yum cha culture, and who would they play mahjong with?"
Our Family Is Together, and With Each Other, It's Not Lonely
"Runaway family", online retailer, immigrated 2019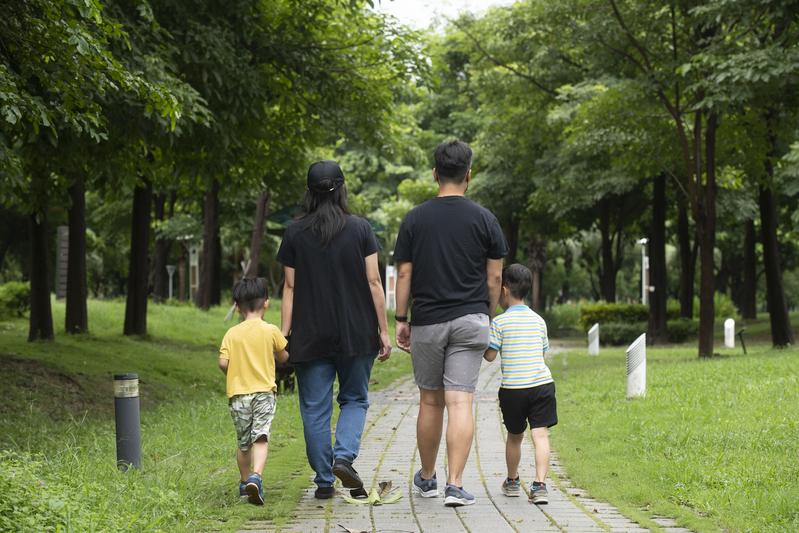 On February 10, 2020, a young Hong Konger couple hurriedly brought their children, aged 3 and 5, back to Taiwan.  This family currently lives in Kaohsiung and is in the process of applying for investment immigration; they returned to Hong Kong at the beginning of the year to celebrate the Lunar New Year as well as arrange for their things to be moved.  But they could not have anticipated the COVID-19 pandemic, during which Hong Kong would face a severe shortage of face masks and rubbing alcohol and people would panic-buy rice and toilet paper.
Could they leave their family at this grim time?  The couple was very hesitant, but their families told them to go.  As the pandemic worsened in front of their eyes, they decided to leave for Taiwan half a month early, and luckily caught the last flight to Kaohsiung, safely returning home just before Taiwan closed its borders.
Half a year later, we met the "Runaway family" of four in Kaohsiung's Aozihdi Park.  It was raining hard that day, and the two "Runaway kids" held a small yellow umbrella while walking on the grass, washed a jade green by the rain.  This park, half the size of Victoria Park in Causeway Bay, was part of the reason they decided to settle in Kaohsiung.  For many Hong Kong families, living next to a park of this size is a luxury.
Experiencing the Anti-Elab Protests Let Her Understand Her Mother's Sorrow During Tiananmen
"Runaway Mom" started a fan page on Facebook titled "Runaway Hong Kong Kids" at the beginning of the year to share their experience as a Hong Konger family living in Taiwan, as well as discuss Hong Kong current affairs.  Both Runaway Mom and her parents are immigrants: her father was born into a landlord family in China, and after suffering persecution fled to Hong Kong in the '60s during the height of mainland Chinese refugee flight to Hong Kong.  Her mother also fled to Hong Kong from China at the same time.  The oppression and fear of living under a totalitarian regime left an eternal scar: Runaway Mom remembers how her father, seeing the bloodied youth in Tiananmen Square, watched the television with sorrow and anger, and how her mother could not stop crying.
During the 1997 handover of Hong Kong, a new wave of Chinese immigrants flooded into Hong Kong and "real estate and consumer prices rose, while social services and educational resources were exhausted." She bitterly recalls how Hong Kong's medical welfare were stretched thin.
In 2011, her mother was diagnosed with leukemia, but because she was judged to have a year or less to live, she was able to make the waiting list for targeted therapy at a public hospital.  In 2013, her father was diagnosed with stage II intestinal cancer, but would have had to wait a year for surgery in the general hospital.  He could only undergo surgery in a private hospital, and the costs, including inpatient costs, were more than $28,000 USD.  It was only by her siblings' contributions that they were able to overcome this crisis.
Runaway Dad was a spiritual care specialist at a large hospital and saw how the medical staff were overworked with his own eyes.  At the peak of epidemics the sick were packed in the hallways and emergency room waiting times were 8 to 10 hours; it was as if one could not afford to become sick in Hong Kong.
The idea of immigrating to Taiwan was seeded in Runaway Mom's mind during a trip 10 years ago.  She was weary of the pressures of work and life in Hong Kong and wanted to live at Taiwan's more leisurely pace, to have time to really live.  But she soon became married and had a child, all while taking care of ill family members, so she shelved the idea of immigrating.  It wasn't until the anti-ELAB protests that the idea resurfaced.  The family of four had taken to the streets on Father's Day on June 16, but as the authorities' responses became more and more severe, Runaway Mom worried for her childrens' safety.  As she tearfully watched the live-streamed videos on social media, she finally understood her mother's tears watching Tiananmen.
What's Most Important Is That the Next Generation Can "Speak Freely"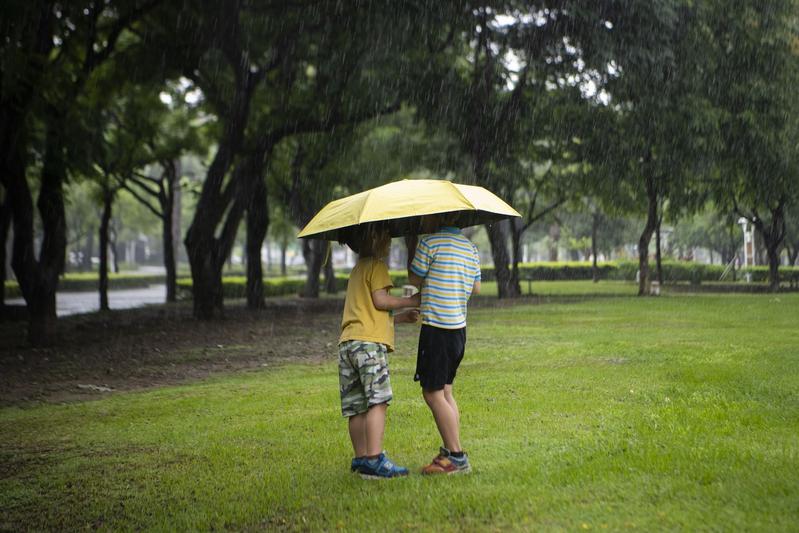 In August of 2019, the Runaway family took a trip to Yilan, and the thought of immigrating, planted 10 years ago, began to germinate.  They felt that Taiwanese people were warm-hearted and that the environment was safe.  They would have more living space and liked the human-centric design which was amenable for their children's play.  It was also close to Hong Kong, so they could still take care of family.  But even more importantly, their children could freely speak their minds here, freely consume information, and freely decide their lives.
Two months later, they began the immigration process.  Runaway Mom had sold crafts online in high school, so it was second nature for her to start an online crafts store, and it's now how the family makes a living.  In the past, it was rare for people from Hong Kong to immigrate to Taiwan with their whole family; more often, one parent would remain in Hong Kong to work.  But Runaway Dad decided to leave his job to come to Taiwan with his family, so that they could be together
For the same rent, their apartment in Taiwan was four times the size of their Hong Kong apartment, with a balcony for the kids to play on and where they only had to look up for a view of the sky.  They closely followed the Taiwanese general election, held right after they moved: "many in Hong Kong feel that Hong Kong and Taiwan are in the same boat, and don't want Taiwan to suffer the same fate; it's fortunate that so many Taiwanese eyes are wide open."  There were also Taiwanese who told Runaway Mom how the anti-ELAB protests informed their own choices.
Connected by the Internet, Hong Kongers in Taiwan Keep Each Other Company
The hardest problem they presently face is that the two parents are not fluent in Mandarin.  Runaway Mom often shares interesting anecdotes on Facebook about miscommunication, where "buy food" becomes "buy fuel," or "a pound" of vegetables becomes "a piece."  But she also uses miscommunication to her advantage, beating back scam callers with a mouthful of broken Mandarin.  She writes about the growing pains of a new immigrant in a way that makes people smile.  Her words resonate with other Hong Kongers in Taiwan, and makes it so that they need not ride the ups-and-downs of life alone.
Hong Konger immigrants no longer need to go it alone; by exchanging information through various Facebook, WhatsApp or LINE groups, they can help each other buy things, celebrate holidays together, and carpool for outings.  Borders are closed due to the pandemic, separating many Hong Kong families, so single Hong Kongers in Kaohsiung are invited for meals through the group, easing their loneliness.
This new generation of immigrants hopes to integrate into Taiwanese society, learn about and appreciate Taiwanese culture, avoid comparing Taiwan with Hong Kong, and help Taiwan develop and internationalize.  At the same time, they don't forget their hometown and hope to give back to Hong Kong when they are able.  When Runaway Mom shares information about Hong Kong restaurants in Taiwan on Facebook, is it because she misses the food of her hometown?  She says that's not the case, it's just hard to start anew in a foreign land, and putting together this information for people to see is just what she is able to do to help.
This September, the older Runaway brother started elementary school and began to learn zhuyin, a writing system not used in Hong Kong, while Runaway Mom just got her scooter license.  Adapting and learning, they are still finding their foothold, but rain or shine, their family is together, and with each other, it isn't lonely.
"It Doesn't Matter Where I Go, Hong Kong Is Still Home"
Esther, trading company office worker , immigration started in 2020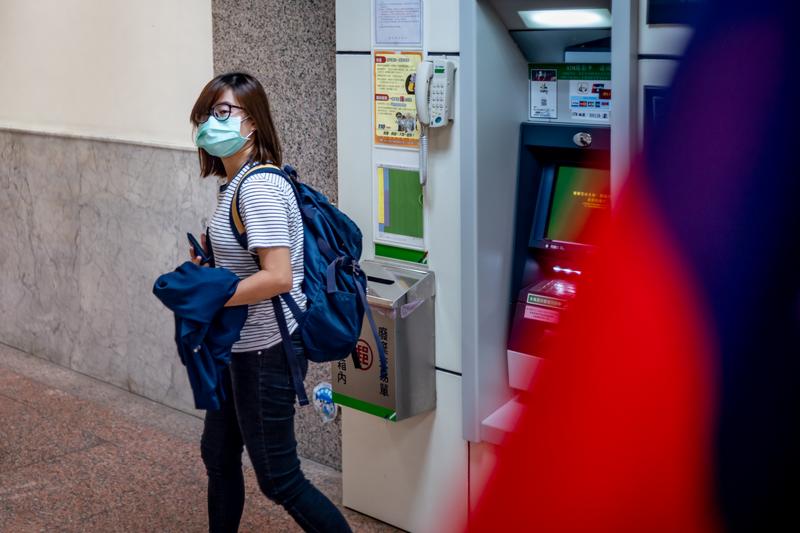 A newcomer to Taiwan's workforce, Esther is still trying to feel out what her Taiwanese manager means by "OK."  In her previous job as an editor for a website, she gave a completed article to her manager who said it was "OK."  In her mind, this meant that it was not bad, that it passed.  Later she found out that her manager meant that it could be improved, and was not so good.
"Here, managers package what they want to say with tactful words, while in Hong Kong they would say directly, 'I think this is not good enough, you have to fix it' or 'this article is very bad, it's terrible, swap it out.'"  Taiwanese tact makes it difficult for Esther to find the line between what is okay and what is not okay.
"I Felt Like I Couldn't Go Back" After the National Security Law
Esther was in high school when the Umbrella Movement broke out.  At the time she was an observer, lingering outside the action to take photographs and document the events.  After graduating in 2016, she decided to study abroad, and was accepted by Tamkang University in Taiwan as well as Korea University.  She decided to go to Taiwan as it was closer to Hong Kong, and she felt that its society was friendly.
Even though Hong Kong was only across a strait from Taiwan, it felt far away.  It wasn't until the shock of the 2019 anti-ELAB movement in Hong Kong that Esther started to actively pay attention to events there, sharing news from Hong Kong and going back to support the movement with friends.  "Some people decided to take time off from school to stay in Hong Kong, while others came back to Taiwan for school."
Esther chose to come back to Taiwan.  Unlike in earlier decades when "overseas compatriots" could obtain a Taiwanese ID immediately upon arrival, today when they graduate and their visas expire, they must either find work or go back home.  The law puts limits on their employment opportunities, and the pandemic only made things worse.  She was torn over whether to stay, feeling that Hong Kong needed young people, but after the siege of CUHK and Hong Kong Polytechnic, her friends urged her to stay in Taiwan.  She was hesitant, but after Hong Kong's "national security law" passed, she decided that she couldn't go back.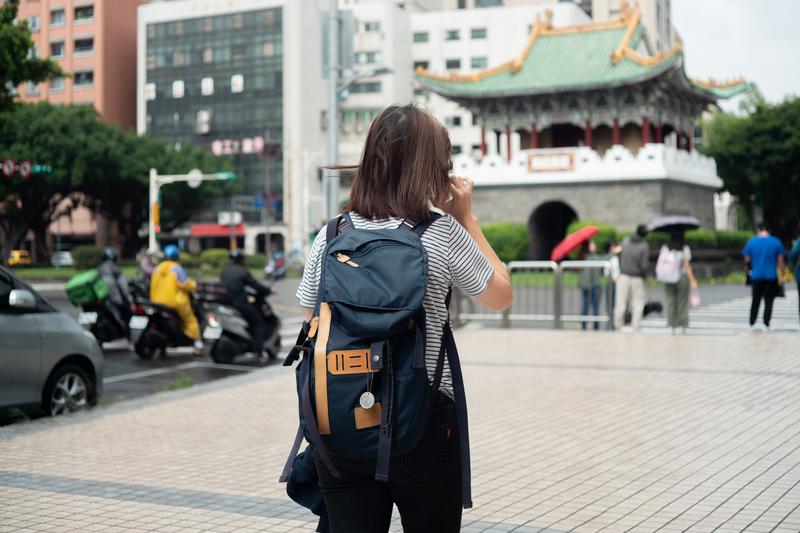 Her family didn't quite understand her concern: "my family still has a bit of 'Hong Kong pig' mentality.  They think that politics is for politicians, if you don't get involved then you won't be involved, and if you don't say anything wrong then you won't be arrested.  But I think there's no way!  There's no way!"
Her Hong Konger friends were panicking.  Some of their older friends working in Taiwan either had to take unpaid leave or were told by their companies that they were making cutbacks and "since overseas compatriot students have higher salaries, they were let go first."  But amidst the uncertainty caused by the pandemic, they had no idea when they would be reinstated; if they couldn't find work in time then they would be required to return to Hong Kong.  Some had the idea of raising money to start beverage shops or Hong Kong-style cafes, beginning the investor immigration process while they waited.
Esther originally thought that if she couldn't find a job, then she could probably invest 6 million NTD to qualify for investor immigration.  This was about the same amount that low-income families in Hong Kong would set aside for a rainy day fund, and it was pouring at the time.
Luckily, the trading company she worked for had an opening for her, and she was able to breathe a sigh of relief.  But it also meant that she would have to live in Taiwan continuously for the next five years in order to obtain an ID card.  Would she face any curveballs during that time?  She still felt uneasy.
Rethinking What "Home" Is, and Awaiting Liberation
We asked Esther what the biggest difference was between life in Hong Kong and Taiwan, and she said that after living in Taiwan for so long, she felt very cramped when she returned to Hong Kong.  She now lives with her boyfriend in a 1000 sq. ft. apartment in Tamsui with a view of the Shalun coast, but back in Hong Kong her window had only a view of her neighbor's kitchen and she isn't used to it anymore.
We asked, between Hong Kong and Taiwan, which is "home"?  Esther responds immediately: in the past, Hong Kongers didn't possess the idea of hometown.  During the 2008 Beijing Olympics, some people tried to raise the issue of identity, but to most Hong Kongers, Hong Kong was just Hong Kong, the place where they lived.  There were some localization movements in Hong Kong, such as to preserve the Queen's Pier, but these causes only resonated with a minority.  The majority thought, "whatever, take it down, it's just kind of a shame."
She feels that Hong Kongers' notions of community are very loose and that they are fundamentally individualistic.  Taiwanese people have overseas associations for the diaspora, but Hong Kongers can't seem to get them together.  "If you ask Hong Kongers about identity, they will feel like they don't have one.  They'll say I am just myself."  It wasn't until the 2014 Umbrella Movement that consciousness of Hong Kong as home began to rise, which continued until its peak in the anti-ELAB protests.  Lately a new idea has slowly taken shape: no matter where they go, Hong Kong is still home, "so if you ask me whether Hong Kong or Taiwan is home, I'd say Hong Kong."
Home can also be a common language and a collective memory.  Esther's boyfriend is also a Hong Konger, and the two share inside jokes whose meanings are lost if spoken in a different language or to someone of a different cultural background.  For example, she doesn't understand the humor in a common Taiwanese street geography joke, while her Taiwanese peers don't understand why Cantonese jokes make her and her boyfriend double over in laughter.
Will she return to Hong Kong someday?  Esther says she'll probably wait until it's "liberated" (重光).  "Until the source of Hong Kongers' concerns and worries are removed, there's probably no possibility."  The word "liberate" goes back to the end of World War II when England took Hong Kong back from the Japanese. Today, it expresses hope as part of the slogan "liberate Hong Kong, revolution of our times."
She is safe in Taiwan, but the memories of home cannot be replaced.  Esther's boyfriend has a habit of sleeping late, and sometimes in the midst of studying or playing a video game he abruptly says, "let's go downstairs."  In Hong Kong, there were imitation shark fin or fish ball soup hawkers outside his building to satisfy his cravings, but at 2 AM in Tamsui, there is only a 7-Eleven.
(To read the Chinese version of this article, please click: 台灣,似近又遠──不同世代移台港人的融入與隔膜)
To Immigrate, One Must Be Able to Endure Loneliness
The Stigma of a "Bonus-Points Overseas Compatriot Student" Is Hard to Strip Away
Our Family Is Together, and With Each Other, It's Not Lonely
"It Doesn't Matter Where I Go, Hong Kong Is Still Home"
用行動支持報導者
獨立的精神,是自由思想的條件。獨立的媒體,才能守護公共領域,讓自由的討論和真相浮現。
在艱困的媒體環境,《報導者》堅持以非營利組織的模式投入公共領域的調查與深度報導。我們透過讀者的贊助支持來營運,不仰賴商業廣告置入,在獨立自主的前提下,穿梭在各項重要公共議題中。
你的支持能幫助《報導者》持續追蹤國內外新聞事件的真相,邀請你加入 3 種支持方案,和我們一起推動這場媒體小革命。