Made up of five migrant workers from Indonesia, boy band "The Mandalas" is using music to bridge the gap between local Taiwanese and the country's growing South-east Asian community.
According to Taiwan's Ministry of Labor, as of January 1 2018, there are already 677,698 migrant workers in Taiwan. They come from all over Asia, including Indonesia, Vietnam, the Philippines, Thailand, Malaysia and Mongolia. Indonesia is the largest source of migrant workers, with 258,703 people hailing from the country.
Simply put, one in forty people in Taiwan is a migrant worker from the Asia-Pacific region.
Most of these workers reside in Taoyuan, but some live in nearby New Taipei City, as well as farther away in Taichung, Tainan and Kaohsiung. All of these cities are well connected by train. Taipei Main Station, the main transport hub of the capital city, serves as the meeting place for workers to celebrate their native festivals. It's also a site for social activists to promote the labour rights of migrant workers.
"Hello, I am Mandala!", shaking my hand as if we were old friends, Mandala and his band members greeted me with joyful smiles. In fact, this was my first time meeting these young men.
Their music is not only well-known to the Indonesian community here, but they've also had the privilege of walking on the red carpet at the 2018 Golden Melody Awards.
Today, they're here at Taipei Main Station to perform the opening and closing ceremonies for an event.
"The Mandalas" were formed by Mandala and his five friends. They decided to join up with Mandala after watching him play music at an event held by One-Forty—a local NGO that provides education and vocational training to migrant workers from South-east Asia. Every weekend, these music-loving migrant workers practice together or give stage performances.
Taipei Main Station
「The Mandalas」現場演唱。(錄音/余志偉)
Drawing on his own experiences, Mandala says migrant workers need to stay motivated when learning something new. Only through self-study can one think independently, develop skills and create value. After doing a one-year business program offered by One-Forty, Mandala started to inspire foreign workers with his music.
He realized that music could be the common language between migrant workers and local Taiwanese, and that it could help combat bias and stereotypes. For example, he wrote the song "Taipei Main Station" to express his gratitude for having this meeting place. He also wrote "For Supriyanto" to mourn the death of Indonesian worker Supriyanto, who died under gruelling labour conditions on a Taiwanese fishing boat.
It was almost noon, and an excited crowd made their way to a temporary stage set up inside Taipei Main Station. The magic of the Mandala's music had turned the drab station into a super star concert hall. Hundreds of fans, mostly young Indonesians, sing along with excitement to their songs.
As the fourth song in their set gets underway, I overhear someone speaking Mandarin Chinese, a woman speaking with a Taiwanese friend. To my surprise, she then turns to her other friends and starts a conversation in Bahasa Indonesia. Her name is Yani, and she's One-Forty's "Chinese-speaking ambassador". Yani recently passed Taiwan's level-two Chinese fluency test, thanks to One-Forty's language training program.
Five years ago, Yani left her beloved hometown of Surabaya, and came to Taiwan to help out with some of the financial burdens at home. She says she's working to save money with her boyfriend, and has already bought a plot of land in Surabaya. One day, she plans to open a coffee shop in her hometown.
Yani has sought every opportunity afforded to her to develop her soft skills, and improve her living conditions. Just like Mandala, she emphasizes the importance of relentless learning and encourages other migrant workers to take the first step. This approach helped her when she made the decision to learn Mandarin Chinese. At the beginning, her friends were unsupportive, but Yani says at the very least, with some fluency in the language, she can communicate better with her employer and protect her rights.
Threads of sunlight stream through Taipei Main Station's sky lights, giving the hall a comfortable feeling. The bright colours of the stage and the spectators liven up the black and white ceramic tiles on the floor, and the noise of half a dozen language criss-crossing the hall becomes a pleasant symphony. But as the Mandala's finish their set, the voices fade, and the crowd waves good-bye. It was time for them to head to their trains, onto their next destinations.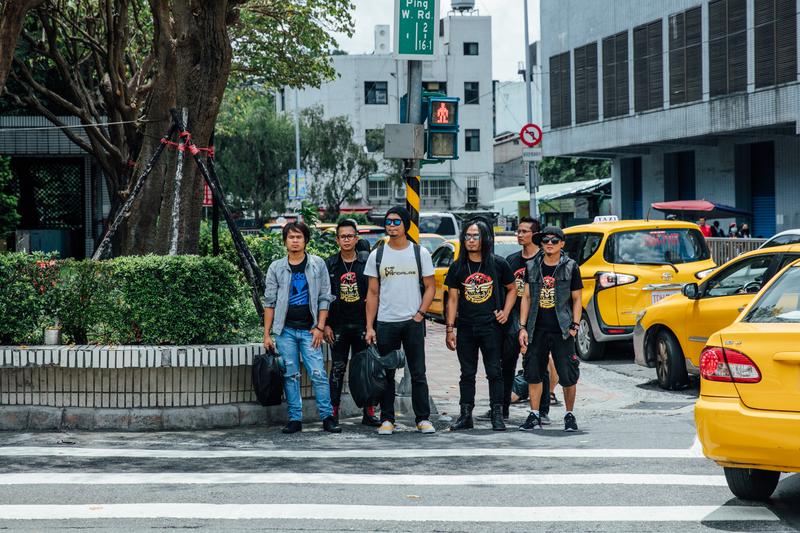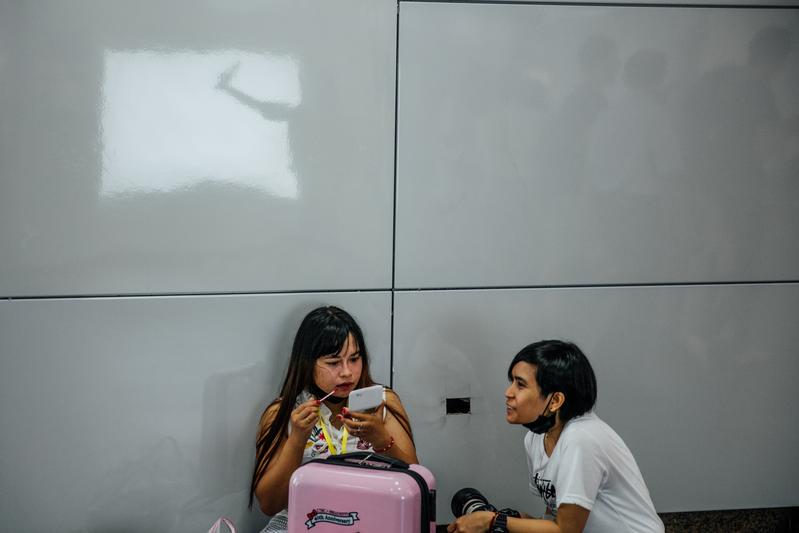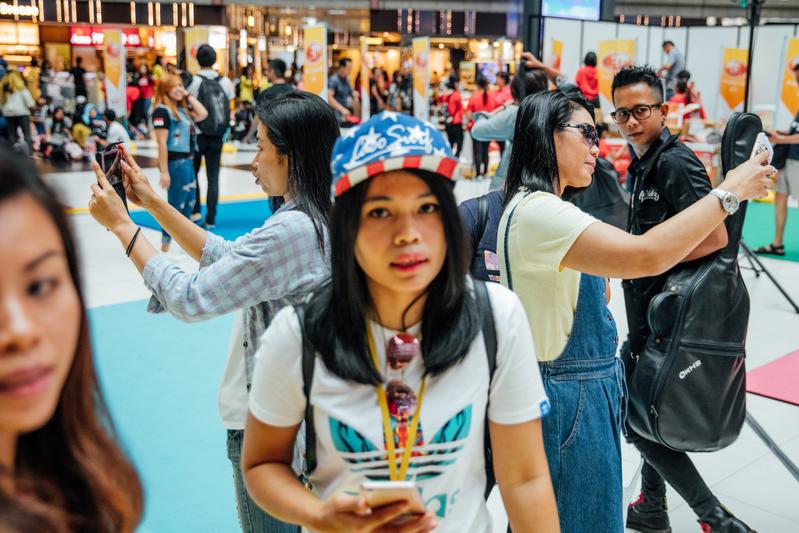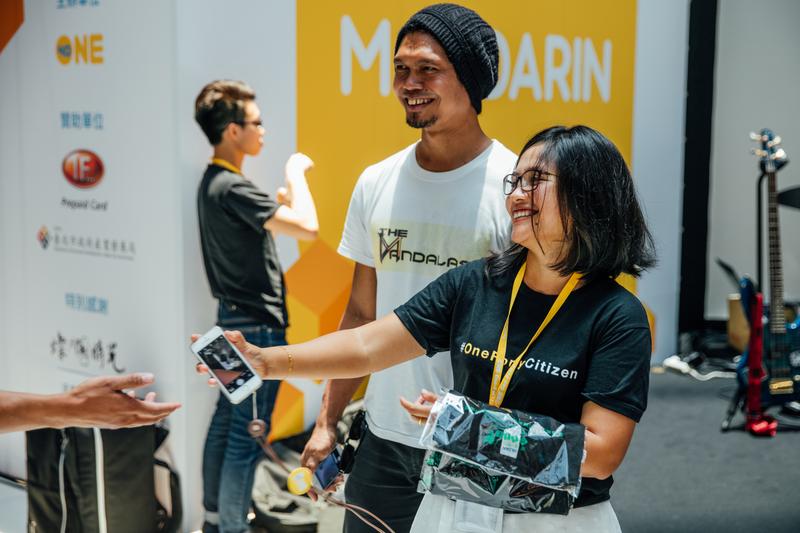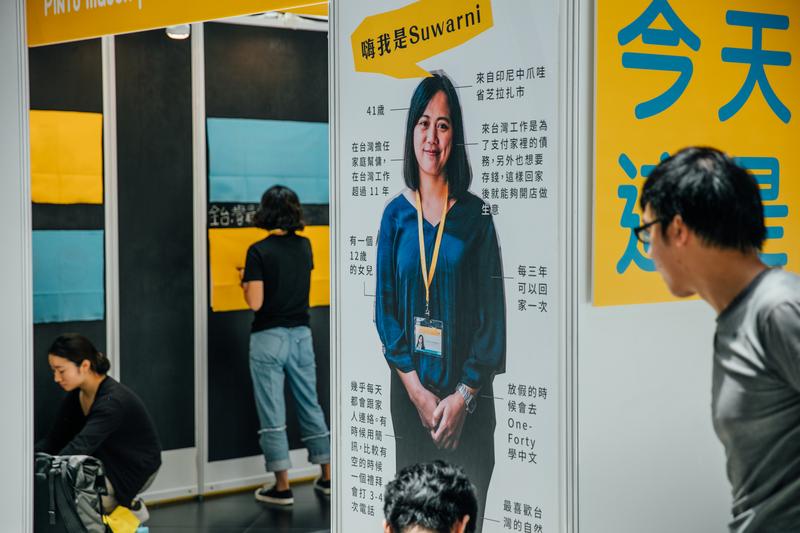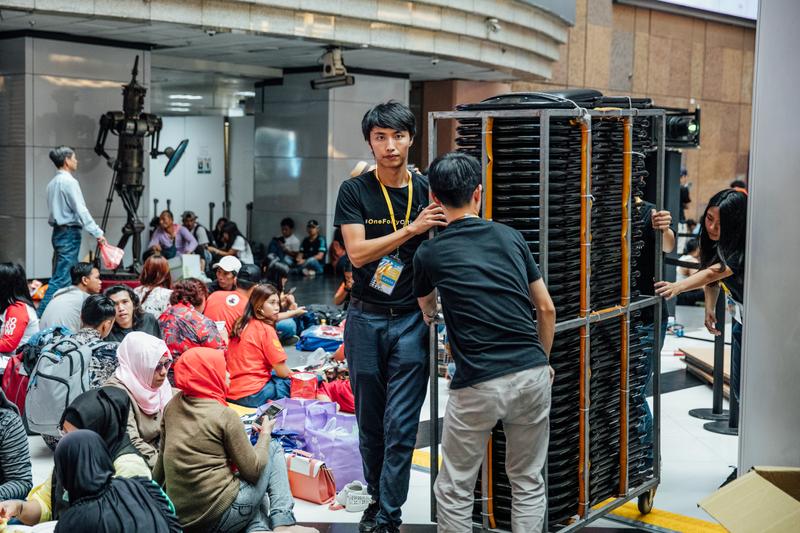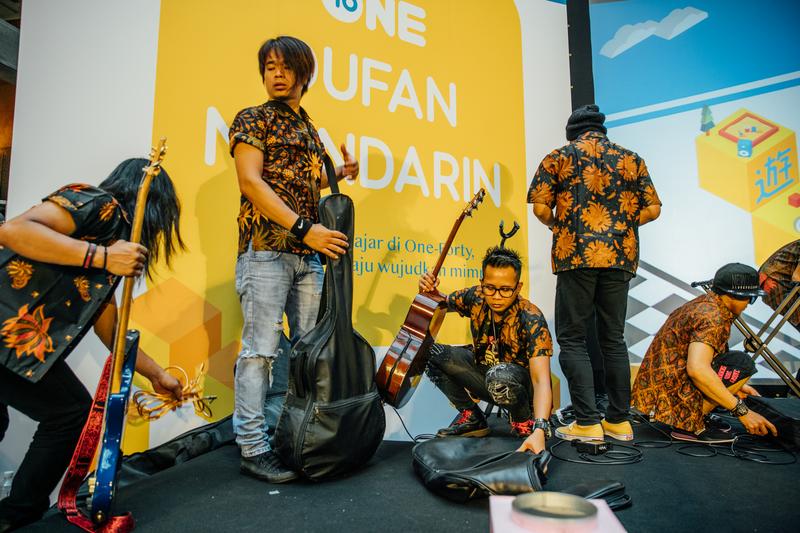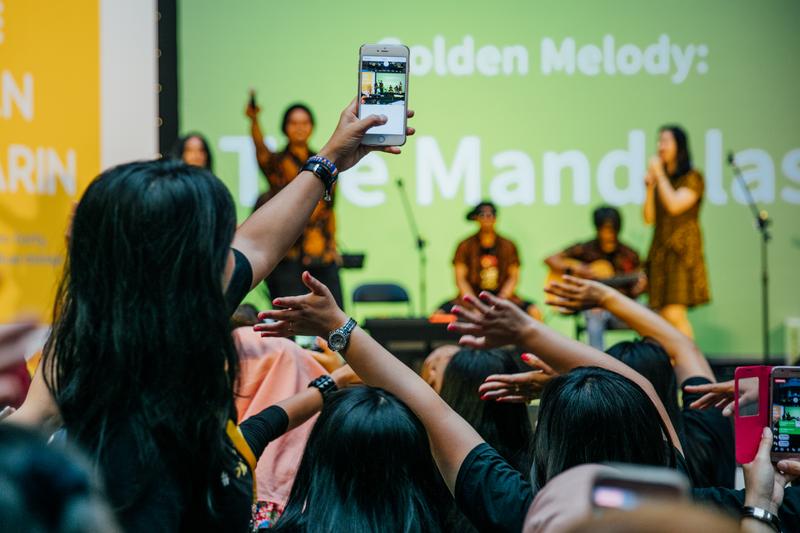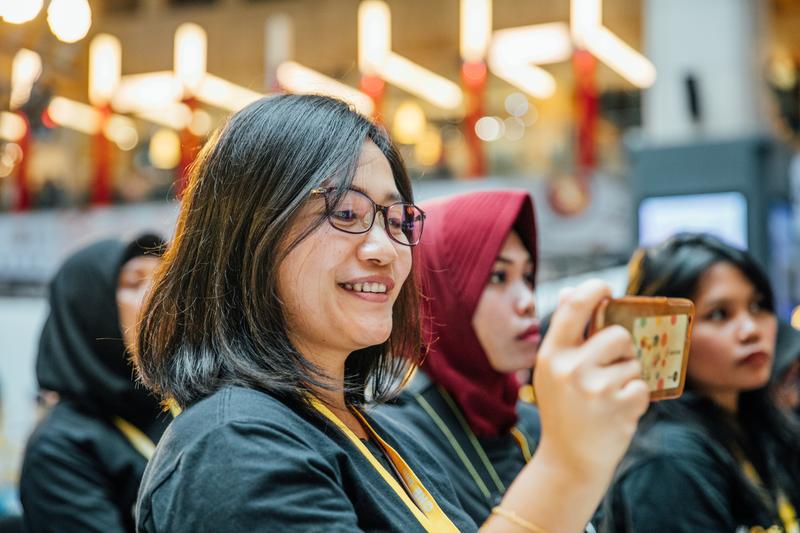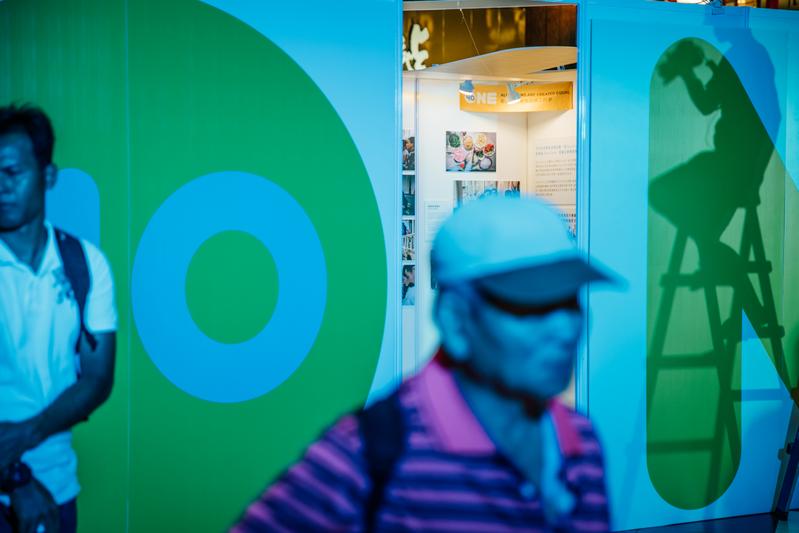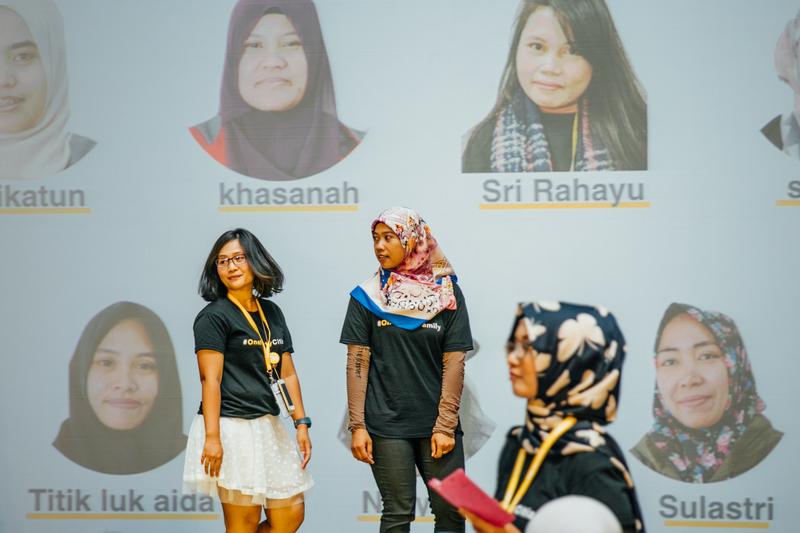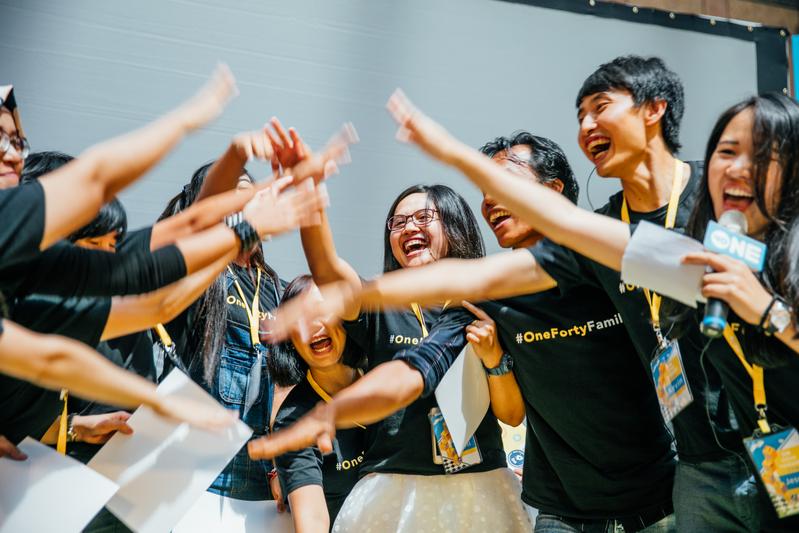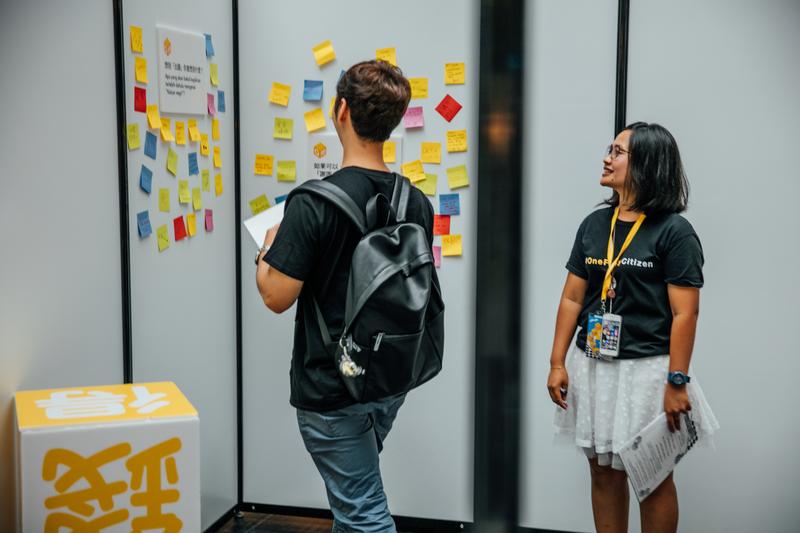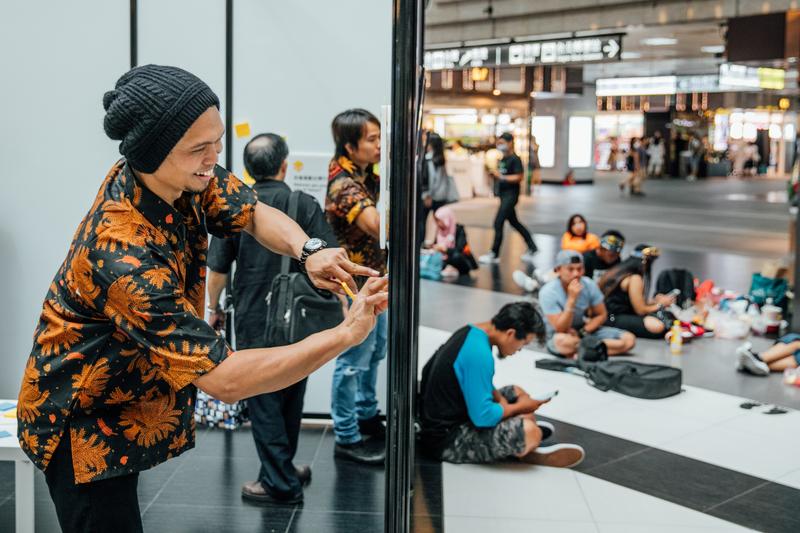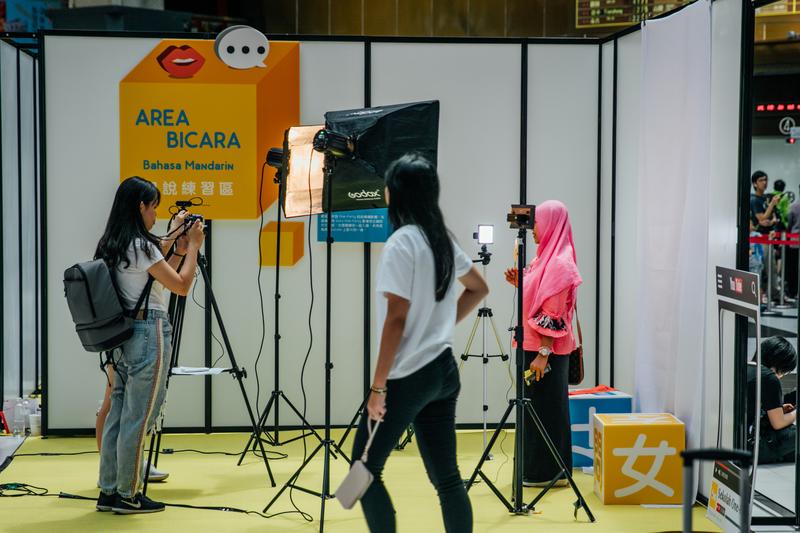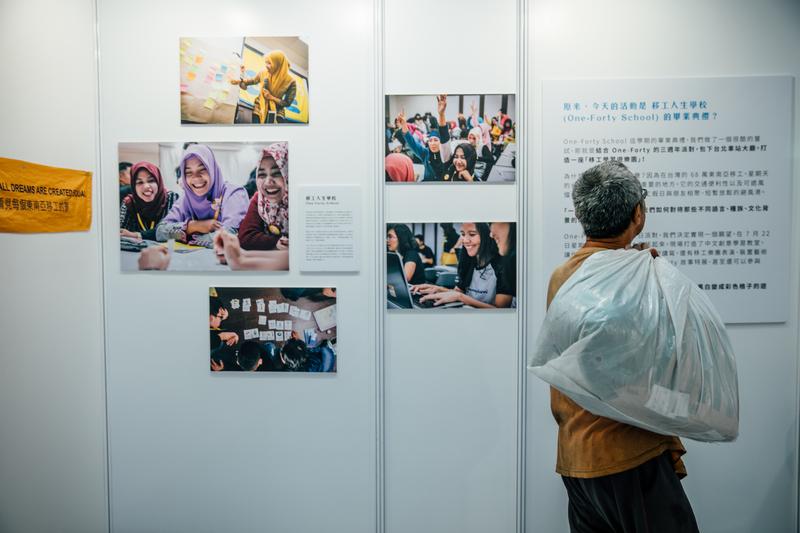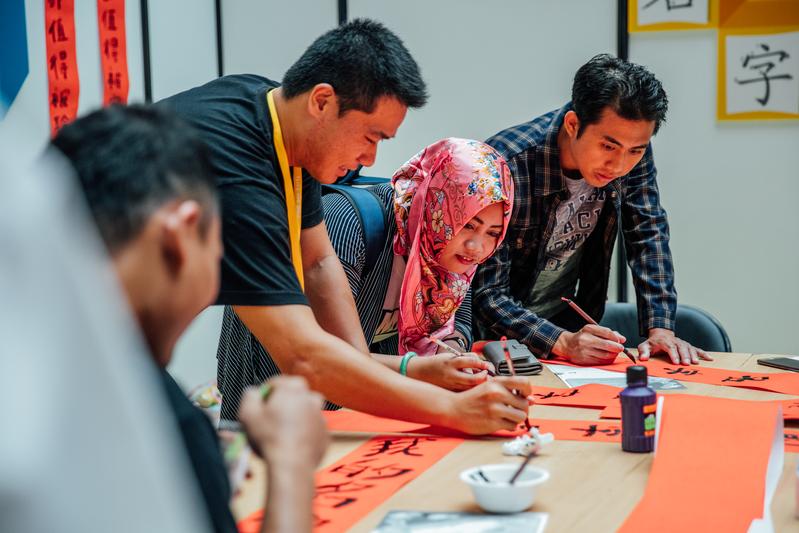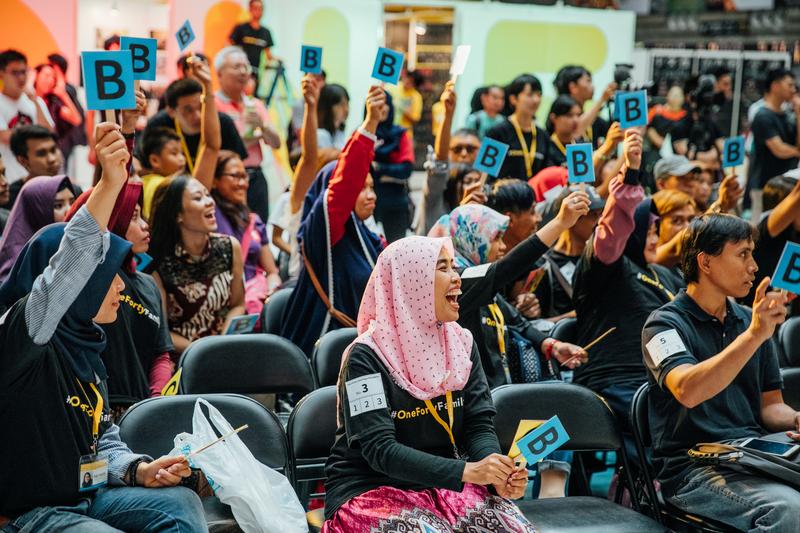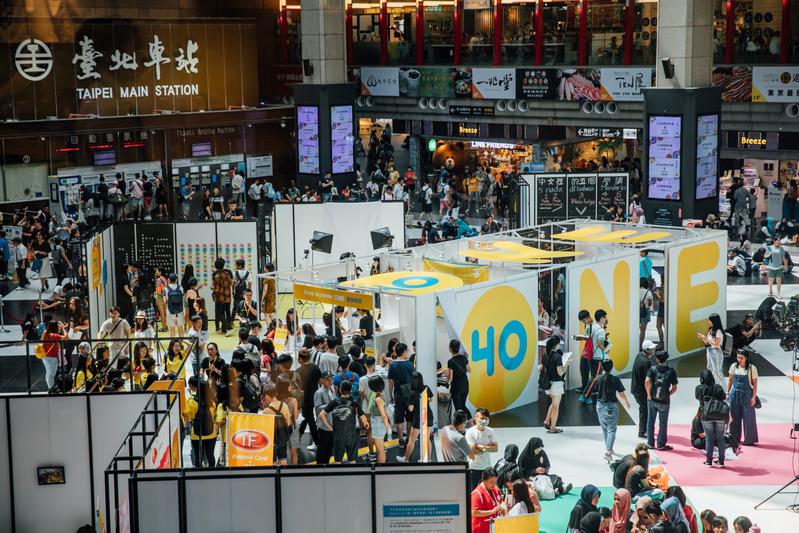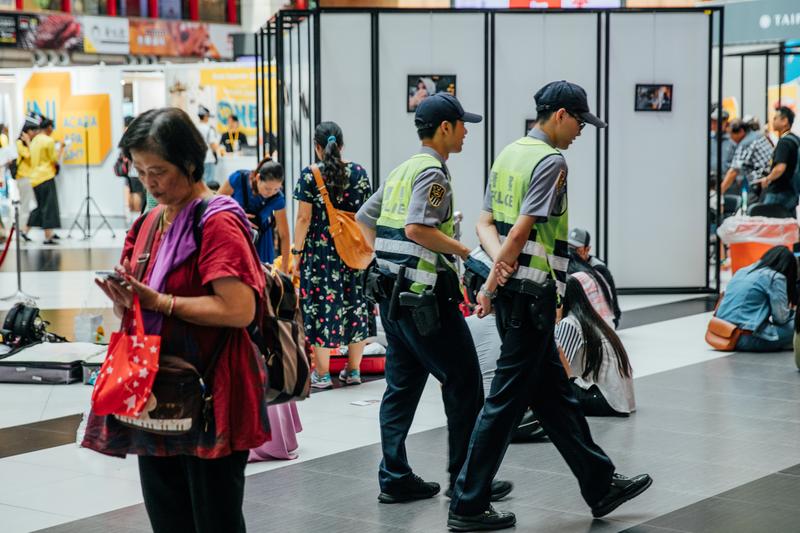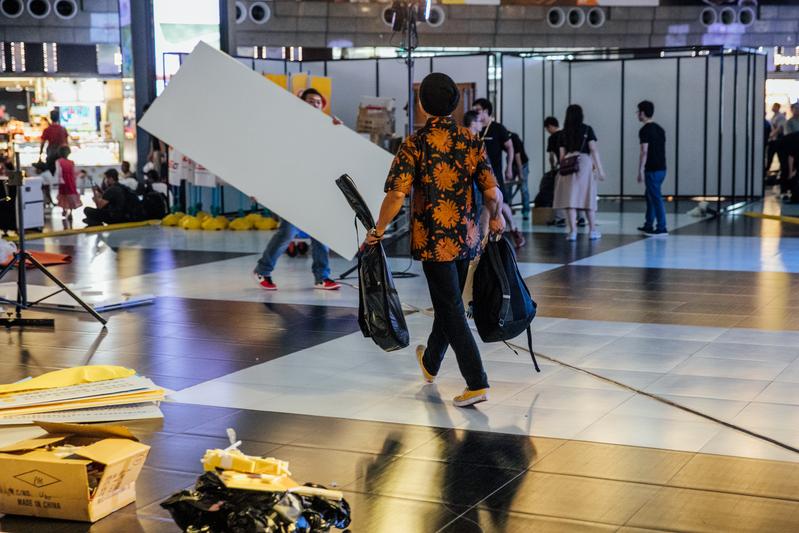 One-Forty: A non-profit organization for migrant workers in Taiwan
One-Forty provides online and offline learning platforms for migrant workers in Taiwan, and believes capacity-building is an important dimension of their lives after work.
When they eventually do return to their home countries, One-Forty hopes migrant workers can find better work or run their own businesses, leading to improved living conditions for their families, communities and even next generations. The organization wants to make every migrant worker's journey in Taiwan worthy and inspiring.
One-Forty also provides communication platforms where foreign workers can share their stories and advocate for their rights. Migrant workers in Taiwan are no different than anyone else, and they experience the same feelings of sorrow, bravery, frustration, and of course, hope. Listening to their stories, we can see the world from more than our own limited perspectives and become more open-minded.
Learn more about One-Forty's work at one-forty.org.
(To read the Chinese version of this article, please click: 余志偉/移工與台灣人之間,還有音樂 )
用行動支持報導者
獨立的精神,是自由思想的條件。獨立的媒體,才能守護公共領域,讓自由的討論和真相浮現。
在艱困的媒體環境,《報導者》秉持深度、開放、非營利的精神,致力於公共領域的調查與深度報導。我們透過讀者的贊助支持來營運,不仰賴商業廣告置入,在獨立自主的前提下,穿梭在各項重要公共議題中。
您的支持將有助於《報導者》持續追蹤國內外新聞事件的真相,促進多元進步的社會對話。請與我們一起前進,共同推動這場媒體小革命。