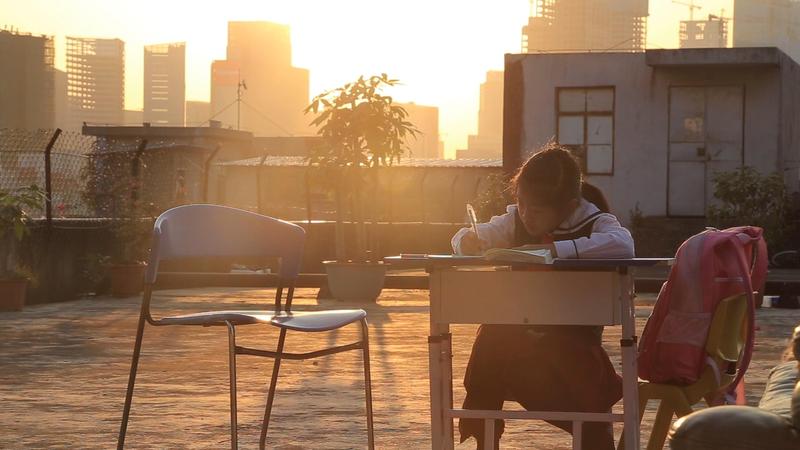 For migrant labourers working in Shenzhen, living in an "urban village" is the only affordable option. But now even that is under threat.
Last year, I took a 6-hour bus trip back to Shenzhen, among its many stops in the city was the urban village of Baishizhou. The bus stopped in the middle of a main street and more than half of the passengers got off, most of whom spoke Hakka Chinese and were in their 20s.
Although I know drifting to Shenzhen is most likely their only way out, and that it has been 25 years since my own family migrated to Shenzhen, a sense of uncertainty kicked in as I watched these young adults with heavy luggage disappear into the tight alleys of Baishizhou.
Living in a "Handshake Building"
Chinese society calls these drifters second-generation migrant workers (while people in my father's generation are first generation). They are caught in the middle, between a farmer and a worker, and between cities and rural areas, living in limbo amid the accelerating Chinese economy.
Historically, migrant workers were farmers who worked as manual labourers during the non-farming seasons. For example, they would go into cities as construction workers after sowing season and go back for harvesting in the fall. Nowadays, however, farmers do not own as much land, and agriculture work no longer generates enough money for their families. The rural-urban divide means that the Chinese government disproportionally allocates fewer resources (e.g., welfare, health care, education) to rural areas compared with cities. Even after they move into the cities, migrant workers do not receive equal access to those resources due to their temporary residency status, and become second-class citizens.
Baishizhou is the largest urban village in Shenzhen, with all the characteristics one could imagine of a slum — dark and narrow alleys, messy electric cables, damp air, and disorganized communities suffering from poverty. It is reported that around 150,000 people live in the 0.73 square kilometre area occupied by Baishizhou.
15 years ago, the corporation that represents the land-owning villagers in Baishizhou started to negotiate with the government-appointed real estate company about compensation for residents forced out by demolition. But the people who have a say and the final vote in this discussion, however, are the 1,100 collective landowners. The 148,900 other residents and nearby retailers can do nothing but wait for the eviction notice that comes with no compensation.
According to the Shenzhen city census, there are 20 million residents in the city, but only 3.5 million of them receive "first class resident status", meaning they own property in the city and are officially registered as urban residents of Shenzhen. Another calculation estimates around 12 million people live in Shenzhen's 300 or more urban villages.
Since the establishment of the Shenzhen Special Economic Zone in 1979, land owners in Baishizhou have remodelled their homes into cheap dormitories to accommodate the massive influx of migrant workers. To maximize profit, buildings are built closer and closer together. Such crowded proximity gives rise to the name "handshake buildings", suggesting residents in neighbouring buildings can shake hands from their windows.
Documenting the Evicted
The cramped urban villages are dense and lack services and infrastructure, but because they fall under the jurisdiction of farming communities, the Shenzhen city government bears no responsibility to fix problems when they arise.
When the authorities need the urban village land for 'more productive' industries, they then publicize in mainstream media how dirty the urban villages are, and thus need to uproot these "malignant tumors", providing help for these communities.
The young migrant workers in my hometown may not know about this trend of being pushed out of Shenzhen, but over the past 15 years, as Shenzhen transitions into a post-industrialized economy, 'first class residents' with skills in highly valued fields such as IT, bio-technology and design are recruited to work and live in Shenzhen, while lower-class labourers are pushed out.
As the cost of living skyrockets and allocation of public resources becomes segregated, young migrant workers are pushed to second and third-tier cities such as Huizhou, Dongguan and Heyuan. They are increasingly unwelcome, and Shenzhen alone is unable to accommodate their housing needs. The influx of people moving into the city has slowed since 2016, but there are still at least six million people trying to get into Shenzhen every year.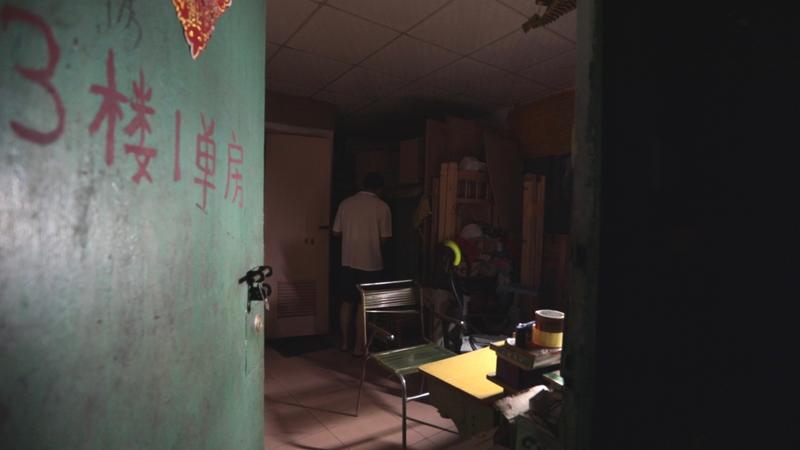 The documentary film "Border" (交界) — part of the 2018 New Narratives Film Festival "City Borders" film selection — was filmed in Baishizhou. In fact, directors Ma Lin (馬林) and Li Qian (李倩), both of whom are not from Shenzhen themselves, participated in a workshop about making documentaries about urban villages.
Another documentary, "A Home by Rent" (「家」租在南頭) also part of the City Borders film selection, was filmed in Guangdong's Nantou historic village, the site of the 2017 Shenzhen and Hong Kong Bi-City Biennale of Urbanism/Architecture.
Coincidentally, as the biennale was underway, the Beijing local government was carrying out mass evictions of urban villages in the capital region, making urban villages a hot topic of conversation at the event. In A Home by Rent, director Peng Xin (彭欣) doesn't document the macro-level policy debates around housing, but uses the documentary as a gateway to open conversations with local workers about their lived experiences.
For migrant workers, the fight for dignity and accessible housing continues.
(To read the Chinese version of this article, please click: 鄧世杰/出深圳的頭路──農民工與城中村 )
用行動支持報導者
獨立的精神,是自由思想的條件。獨立的媒體,才能守護公共領域,讓自由的討論和真相浮現。
在艱困的媒體環境,《報導者》堅持以非營利組織的模式投入公共領域的調查與深度報導。我們透過讀者的贊助支持來營運,不仰賴商業廣告置入,在獨立自主的前提下,穿梭在各項重要公共議題中。
你的支持能幫助《報導者》持續追蹤國內外新聞事件的真相,邀請你加入 3 種支持方案,和我們一起推動這場媒體小革命。