About Us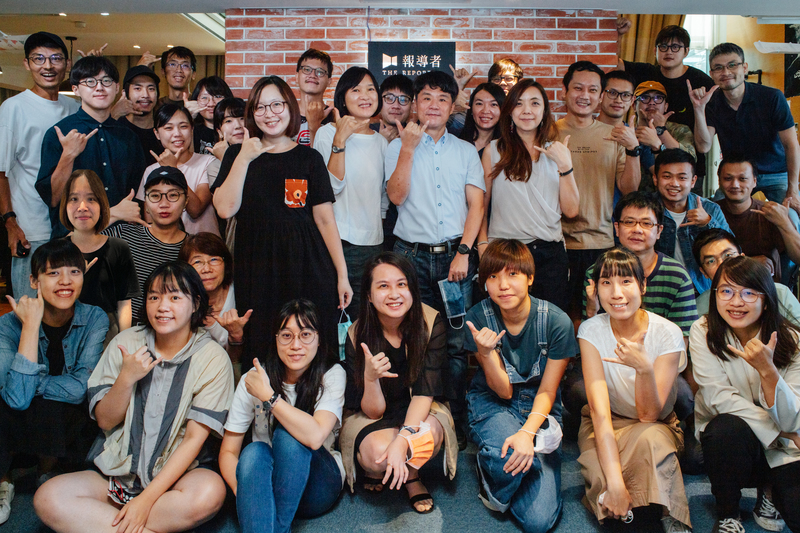 The Reporter, founded by The Reporter Cultural Foundation, is Taiwan's very first non-profit media organization. We focus on in-depth reportage and investigative journalism, publishing our works on an open-source website. We are dedicated to probing issues at stake and to building a diverse modern society and media environment.
Our People
Code of Ethics
The directors and supervisors of the foundation shall not be involved in or interfere with any news production and news content of The Reporter.
All donors should adhere to the principle of "no possession", "no interference", and "no return". Any news production by The Reporter shall not affected by the donors.
If the news production involves the above two principles, the supervisor will supervise whether the content maintains independence and autonomy.
The full-time staff of the foundation are not allowed to have any part-time jobs with fixed remuneration; they are not allowed to write articles in commercial media unless approved by the foundation.
Our Honorable Work
"An impactful scoop that bears out journalism's existential value — the government's watchdog."
The Society of Publishers in Asia commenting on The Reporter, 2022
Here are some of our award-winning articles in English version:
For more articles in English, please READ HERE.
Our International Participation
"Journalists at The Reporter continue to innovate and investigate, setting a gold standard for nonprofit media in East Asia. Whether it's cross-border collaborations, cutting-edge podcasts, or deep-dive investigative projects, they are helping lead the way for a new era of public-interest media." - David E. Kaplan, Executive Director of the Global Investigative Journalism Network
Our History
<strong>Our Honorable Work</strong>
Our International Participation
用行動支持報導者
獨立的精神,是自由思想的條件。獨立的媒體,才能守護公共領域,讓自由的討論和真相浮現。
在艱困的媒體環境,《報導者》堅持以非營利組織的模式投入公共領域的調查與深度報導。我們透過讀者的贊助支持來營運,不仰賴商業廣告置入,在獨立自主的前提下,穿梭在各項重要公共議題中。
你的支持能幫助《報導者》持續追蹤國內外新聞事件的真相,邀請你加入 3 種支持方案,和我們一起推動這場媒體小革命。