The waiting hall is crowded with people eager to meet their loved ones. They hand bags of fruits and vegetables, snacks, home-cooked food, and even banknotes to the prison guards to give to them. After several rounds of roll call, we finally hear the name of the person we came to see: Lin Li-chen.
"I don't normally meet people like you, I thought you were someone else…,"
Wearing a blue prison uniform, she hesitates before sitting down.
The Case of Taiwan and International Human Trafficking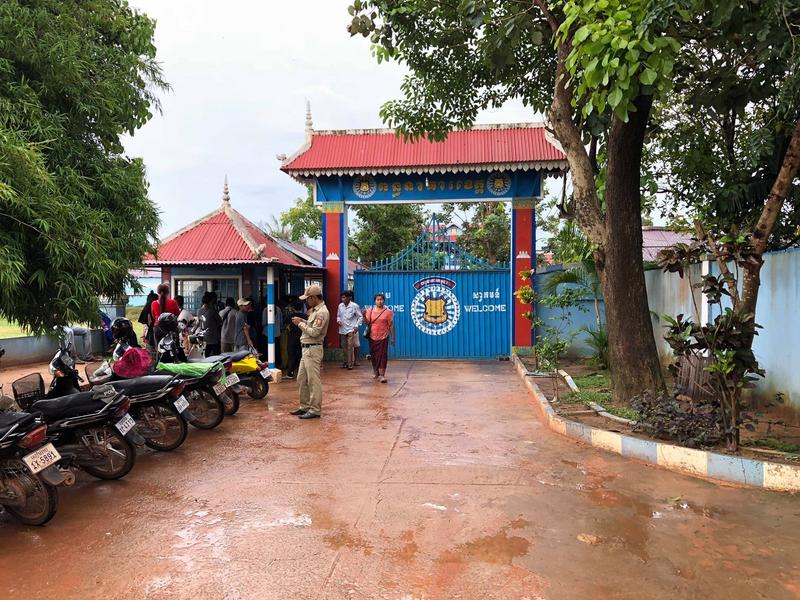 Siem Reap is the gateway to Cambodia's ancient temple-city of Angkor Wat. But you won't find the city's prison in any guidebook. After a 20-minute drive through muddy roads and farmlands, we arrive at a correctional facility on the outskirts of the city.
58-year-old Lin Li-Chen (林麗珍) is the only Taiwanese citizen at the prison. She was the manager of a Taiwanese and Cambodian joint venture called Giant Ocean International Fishery Co. Ltd.(巨洋仲介), based in Cambodia. In 2014, a court in Phnom Penh sentenced Lin to 10 years in prison for human trafficking. She's served five years of her sentence.
Since 2011, more than 200 Cambodian fishermen have filed complaints against Giant Ocean. They never received pay, and were seriously abused by the ships' captains. International and Cambodian human rights groups believe Giant Ocean trafficked nearly 1,000 people. The case is believed to be Cambodia's largest trafficking case involving a single company.
Founded by five Taiwanese shareholders, Giant Ocean worked with several Taiwanese and Singaporean partner companies to send Cambodian fishermen to over ten countries, including Fiji, Indonesia, Mauritius, South Africa, Senegal, Panama, Australia and Taiwan. Eight years after Giant Ocean's first trafficking incident, the whereabouts of many of the victims remains unknown. The Cambodia government issued arrest warrants for Giant Ocean's management and shareholders, and many were sentenced to hefty prison terms. But none of them submitted themselves to the Cambodian authorities, and remain at large.
The Giant Ocean case not only revealed the transnational nature of contemporary human trafficking, but also marred Taiwan's image as a human rights-respecting nation. In 2012, the International Organization of Migration — a United Nations agency — conducted a one year investigation into the case. The US state department's 2018 Trafficking in Persons report also referred to the Giant Ocean case, pointing out that forced labor cases involving Taiwan's ocean-going fishing vessels were widespread, but the government had never investigated them.
It is difficult to grasp the full complexity and severity of the Giant Ocean case. In May 2018, international NGO Greenpeace publicized the names of the company's shareholders, and pointed out that they were still wanted by Cambodian authorities. But because of Cambodia and China's close diplomatic relationship, there is no room for judicial cooperation with Taiwan to carry out an investigation. Taiwanese prosecutors, meanwhile, say they will not take on the case due to a lack of evidence.
At the height of its media crescendo, government officials, human rights groups and academia were all paying careful attention to the case. But no one has ever reached out to Lin Li-chen in prison, not even her fellow Giant Ocean shareholders. Since then, the case has faded from the public's view, and details of the incident remain shrouded in mystery. Taiwan's Fisheries Agency — the government body responsible for handling the case — has even classified the entire incident as an "old case."
Taiwan's offshore fishing industry once had a glorious record, but over the past five years, the world has learned about its "plundering" nature. In 2015, the European Union issued a "yellow card" on Taiwan for its failure to tackle illegal, unreported and unregulated fishing. Several high-profile cases of forced labour and dead fishermen has led international media and human rights groups to condemn Taiwan's fishery companies, leading some to nickname the country's practices as "blood and tears fisheries" or "blood and sweat seafood."
In an attempt to curb exploitation and strengthen supervision, the government implemented the "Three Acts of Distant Water Fisheries" in 2017. But critics question the strength of these reforms.
In May 2018, South African authorities detained a Taiwanese longline fishing boat called "Fushen 11" for violating the "work in fishing convention" — an international fishing convention established by the UN's International Labour Organization. Workers on Fushen 11 were paid far below the regulatory standards, were forced to work long hours, and were abused by their Taiwanese captains.
"We Were Like Travelling Salesmen,"Buying up Servile Fishermen
Foreign fishermen on Taiwanese offshore fishing vessels reached a new high in 2018, with workers originating from sixteen source countries, including Indonesia, the Philippines and Vietnam. According to the latest statistics from the Fisheries Agency, the number of overseas fishermen reached 20,456, 2.5 times higher than it was a decade ago.
Over the past 40 years, foreign fishermen have become an indispensable part for Taiwan's ocean-going fishing vessels. "Overseas employment" has not only made it easier for companies to enter the industry, they're also disconnected from Taiwan's labour laws. That has led the industry to groom a group of middlemen to travel the world to acquire cheap labour sources. These agents traveled to developing countries to recruit those who were poor and ambitious, and dreamed of a better life.
We visited Mr. Chen (陳), one of the agents hired by Giant Ocean. Chen is also wanted by the Cambodian authorities. Tall, short haired, and wearing a t-shirt with suit pants, Chen looked like any common middle-aged man working the docks of Kaohsiung. As an agent, he's dealt with many fishermen, and is ready to do business with an aggressive and ruthless spirit.
In 1992, Taiwan's tuna fishing reached its peak, and Chen followed his brother-in-law (who had experience in the canned tuna industry) into the business. The government had also green-lit the hiring of Chinese fishermen, and a large number of cheap fishermen with monthly salaries as low as $110 USD — far below the monthly standard in Taiwan — became the main labor force in Taiwan's offshore fisheries. For a time, recruiting fishermen was good business.
"We were like salesmen, marketing them to [shipowners]… we gave our livelihoods to developing Taiwan's offshore fishing industry. We were always on the hunt for new, more stable sources of fishermen, keeping wages as low as possible, so shipowners could make money."
Chen believes they not only solved Taiwan's labour shortages, but also found gainful employment for people from developing countries.
A manual provided by the Fisheries Agency provides the following assessments of fishermen from other countries:
Indonesia: Drinking and gambling is prohibited because of their religious beliefs. They have weak learning abilities, are afraid of the cold, and cannot bear hardships.
Vanuatu: They are very hardworking. When they have money, they like to drink without restraint, which often leads them penniless and poor on the side of the road.
Cambodia: Buddhists. They are gentle and will not initiate any trouble.
Vietnam: Hardworking and quick on their feet. They like to drink to excess, and are dangerous with a knife in their hand; they have malicious and cunning personalities.
The Philippines: Strong learning skills, and high levels of education; when treated unreasonably, they will complain to authorities upon re-entering the port.
On offshore fishing vessels, agents were the busiest suppliers, offering cheap, easily replaceable goods. Competition was fierce between recruitment agents. They haggled with captains who wanted lower prices for labour, but also ran the risk of a precarious supply of fishermen.
In 2009, the global economy was recovering from the financial crisis, and the Fisheries Agency was willing to splash huge subsidies on local fisheries. At that time, the number of Chinese fishermen was shrinking, while Vietnamese and Indonesian fishermen, who made the largest portion of fishermen in Taiwan, were frequently involved in violent conflicts at sea. Chen and his colleagues decided to take a risk: since no one had used Cambodia as a source for fishermen, they decided to set up an agency in the poor South-east Asian nation.
Developing a Model of"Legal Registration, Illegal Recruitment"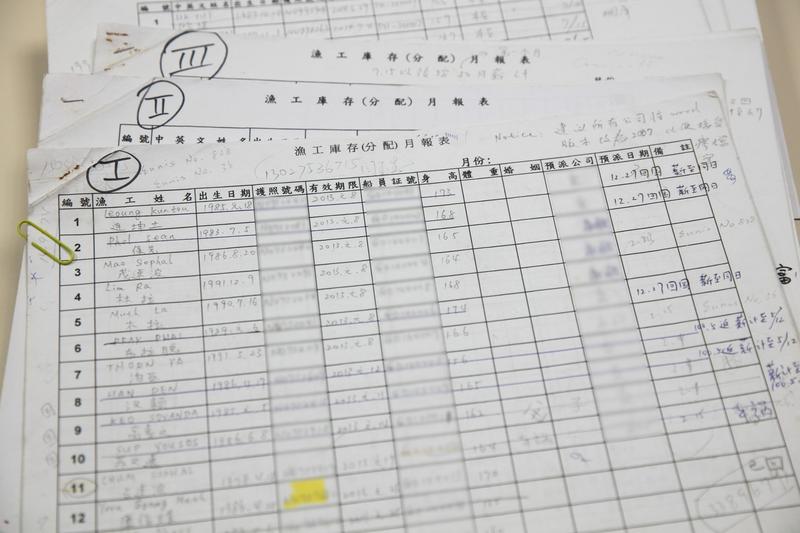 As IOM researcher Rebecca Surtees noted in her 2014 report on the Giant Ocean case, workers were eventually trafficked through a "formal, 'legal' recruitment agency, and migration with legal documents and work permits." Victims of trafficking were convinced that the company was using a reliable method that allowed them to work abroad.
But placing local fishermen on Taiwanese fishing vessels was not a legal project in Cambodia. But these Taiwanese agents were well aware that corruption is the norm for government agencies in developing countries, and that illegal matters could be made legal "if the right person was found." In 2009, they came across Lin Li-chen, who had experience with custom declarations in Cambodia. She was an old friend to many in the commercial sector, and Giant Ocean got to know government officials through her. However, when we met with Lin in prison, she refused to reveal any details of the case, and still hopes to receive amnesty from the Cambodian government.
In August 2018, we also visited Lin Li-chen's husband. The interviewees and shareholders we met all assumed that the couple was still in Cambodia.
Lin Li-chen's husband was not charged by Cambodian prosecutors and was able to return to Taiwan because his name was not on the documents related to the case. Her husband, however, was heavily involved in establishing and the day-to-day operations of Giant Ocean. He admits they "paid visits" to several Cambodian government departments, including Cambodia's Ministry of Commerce, the Ministry of Labor, the Ministry of Foreign Affairs and the Ministry of Information.
The five shareholders, represented by Mr. Lu, applied for a work certificate, and deposited $100,000 USD with the Ministry of Labor and Vocational Training. The certificate allowed them to send factory workers and caretakers to Thailand, Malaysia, and Kuwait, as well as interns to Japan.
Under the cover of this license and the protection of government agencies, they sent fishermen abroad through informal channels. When we visited with Giant Ocean trafficking victims, we found that many of them had South African visas and entry badges in their passports, but no exit documents from Cambodia.
Lin's husband explained that a fisherman can pay $50 USD to travel abroad. They just need to take the fishermen to the airport, where an immigration officer will take them to the departure lounge through "another route."
In order to expand the scale of operation, they placed advertisements in newspapers, a practice deemed illegal. They bribed the Cambodian News Bureau to place the ads, but if officials still came to inspect, they would pay them another $200-300 USD to look the other way. Indeed, after reading the advertisements, many of the victims of the Giant Ocean case borrowed money to take a ride from the countryside to Phnom Penh, where the recruitment agency was located.
Yim Bunthan, 35, who once lived in rural Kampong Chhnang, was one of the victims. "The newspaper said that the job paid $150 USD, and if we worked hard, we could get a bonus of $500 to $1,000 USD. I was excited." Yim worked a year and eight months for the company, but his family only received one payment for his work.
Giant Ocean was serious about developing a steady source of fishermen in Cambodia. They lavished Cambodian officials to receive licenses, and set up training centres in the suburbs of Phnom Penh. Many of the victims told The Reporter that they went through physical training and were even tied on a two-meter high rotating plate in order to test whether they got seasick. They could not work abroad if they vomited badly.
Giant Ocean wanted to monopolize the source of Cambodian fishermen, and were willing to break the law to do so. Chen said that Lin Li-chen and her husband assured Giant Ocean shareholders that they could influence government policy, but they needed to dominate the market first.
"It was just speculation that we could do so, but Li-chen thought that there was no problem at the time. People who've lived in Cambodia for a long time now how it's done here, it's just conventional wisdom."
Her husband tried to explain why he thought it would work.
The Gap Between a Roster of 530 People and a Victim List of Thousands
Giant Ocean sent 530 fishermen to work on Taiwanese fishing boats in just two years. But Cambodian police and human rights groups estimate that the victims reached into the thousands.
"When we registered our business, we all signed up with our passports and signatures, and provided contact information. But the Cambodian courts didn't even issue a subpoena. Human rights groups said we fled back to Taiwan, but why would we abscond? We simply were not there!"
Mr. Lu, who was also sentenced for the Giant Ocean case, dismissed the verdict. He denies the one-thousand-plus figure provided by human rights groups. "Who was the 531st person that Giant Ocean sent overseas?" But according to The Reporter's investigation, Lin Li-chen did indeed send more fishermen than what Giant Ocean claimed on paper. Lin worked privately with a number of Taiwanese and Singaporean agents and shipowners besides Giant Ocean.
Taiwanese agents work in tandem with local agencies and corrupt officials in secret to recruit fishermen illegally. Some fishermen never meet their true employers, and are not fully aware of how the recruitment process works. This complex and confusing hiring chain was also used to hire fishermen from North Korea.
Not Only Cambodia, but Also North Korea
In 2010, spurred on by a rival recruiter, an individual (who we've named "Agent S") went to Pyongyang for ten days.
At 70 years old, S was one of Taiwan's most senior agents in the offshore fishing industry, and was a captain of an offshore fishery vessel. When S was 22 years old, he sailed a fishing boat that had caught fire en route to South Africa, but was still able to sail it all the way back to Taiwan, an experience that elevated his stature in the industry.
His office was located by the Ch'ien-chen Fishing Harbor in Kaohsiung. There were many certificates and group photos hanging on his wall, as well as a half-length portrait of the Buddha hung next to his desk chair.
S established contact with the North Korean military through middlemen in Northeast China, and visited a military school in Pyongyang. He found that the young soldiers, who were in good shape and took orders, were exactly what Taiwanese shipowners wanted.
"As long as they had something to eat, they were satisfied" he said.
Since they worked for the state, no one dared to leave the ship, and there was even a 'squad leader' on the ship monitoring the fishermen.
During the visit, S played footage to the soldiers of how Taiwan's offshore fishing boats were operated. He also filmed young Koreans studying diligently and marching in goose steps, and later made DVDs of the footage to distribute to shipowners in Taiwan.
"This was my advertisement. I had to let people know what it was like! I was afraid that no one dared to hire them. They were terrified by the name of North Korea! In the beginning, every boat went out with ten people and a squad leader. The shipowners were reluctant, but they knew me and accepted the deal after I spoke with them, and I sent a lot to them too."
The North Korean fishermen did not receive any pay and their $330 USD monthly salary went directly to the North Korean officials and cooperating units.
He soon faced competition from other middlemen working with North Korea's fishery agencies and communes to recruit workers. To this day, S feels regret for missing an opportunity to corner the market on North Korean labour.
A fisherman we spoke with who had experience with Korean workers said there were at least a thousand North Koreans working on Taiwanese fishing boats. Taiwan's Fisheries Agency says there were only a dozen North Koreans in 2016. Taiwan went along with the UN's sanction on employing North Koreans in the fishing industry, and banned their hiring in August 2016. The government now stresses that no North Korean fishermen work on Taiwanese ships.
However, in May 2018, 247 undeclared North Korean fishermen were found on 12 Taiwanese fishing vessels in the port of Montevideo in Uruguay. In July 2018, the U.S. government announced a list of 42 countries and regions that hired North Korean workers against the UN sanction, including Taiwan.
How Does the Government Manage Thousands of"Ghost Fishermen"?
Deep-sea fishermen have earned the nickname " ghost fishermen" because so many have fallen off the radar for Taiwan's fishery agency. One anonymous employee of an agency we spoke to said there are at least a thousand of these fishermen who do not report their incomes. "Even if these fishermen died, they would never be discovered."
By not reporting to an agency or abiding by the law, Taiwan's deep-sea fishermen were also able to conceal their practice of overloading fishing vessels with too many workers. 60 percent of Taiwan's offshore fishing vessels are small long-line fishing boats, which weigh less than 100 tons. These boats are highly mobile and are able to compete with large ships. But an overload of fishermen on these boats has led to bad working conditions. The anonymous employee we spoke with said the average CT3 tuna fishing boat only has a capacity for 10 people, but captains will take as many as 18 people to get a larger catch.
But what is the correct number of fishermen allowed on an offshore fishing vessel? What countries did these fishermen come from? Did any of them receive training? Neither Taiwan's central government or any regional government seem to have the answers.
"We are of course managing the situation, we manage it from the perspective of the central government, but it's the local government's duty to do inspections," said Huang Hung-yan (黃鴻燕) director-general of Taiwan's Fisheries Agency.
In fact, Taiwan's fishery agency passes nearly all responsibilities to the municipal government. In the southern port city of Kaohsiung, where the majority of fishing vessels are registered, the local Marine Bureau says they have no control over "ghost fishermen."
At least two-thirds of overseas fishermen are employed (and dismissed) by Taiwanese fishermen while abroad. Many overseas fishermen are shipped in carrier vessels to cities like Singapore or Hong Kong, where they then board Taiwanese fishing vessels. Most of the fishermen only transit through Taiwanese customs for an instant, and are able to board Taiwanese fishing vessels with only a tourist visa. Taiwan's fisheries agency is only able to send inspectors to ports that share cooperative agreements with Taiwan.
"Since most of these vessels are abroad, it's impossible for us to know if something illicit happens. The Fisheries Agency sends inspectors to some ports, but it's impossible for them to inspect every one. There's about 60 to 70 places they could base themselves, and it's just not feasible for Kaohsiung's marine bureau to go abroad like that," said Huang Teng-fu (黃登福), deputy director of the Kaohsiung City Marine Bureau.
"The Central Fishery Agency had assigned an extra two or three people to our office simply for this task. But this is not like some factory that is fixed in one spot. The ships are on the open sea, how do we inspect them?"
The Kaohsiung City Marine Bureau can only deal with paperwork, such as sending the fishermen's name lists to the Fisheries Agency. Shipowners are on the honor system when declaring their fishing vessel status and crew size. If they choose not to declare, there is nothing the Fisheries Agency can do.
The Public Is in the Dark on Human Trafficking
With years of experience hunting for cheap labour, Taiwanese agents are familiar with how to exploit legal gray zones and lax laws in developing countries. In most cases, Taiwanese recruiters act as laissez-faire agents whose role is to simply "obtain fishermen." If something happens to the fishermen, the Taiwanese agents believe the problem then lies with local agencies.
In the Giant Ocean case, Lin Li-chen and the other shareholders were in violation of local Cambodian regulations when it illicitly shipped out local fishermen to work on offshore fishing vessels, an act amounting to human trafficking. The Cambodian government does not have an agreement with any country to allow local fishermen to work on offshore vessels, but agencies like Great Ocean use loopholes in the law to hire workers.
Today, Cambodian fishermen continue to work on Taiwanese offshore fishing vessels. Although the Taiwan Fisheries Agency has repeatedly emphasized that they take the Giant Ocean case seriously, municipal governments in Taiwan continue to accept work applications from Cambodian fishermen. However, no one in either the central or local government appears to be clear whether it is expressly forbidden to hire Cambodian fishermen. Taiwan's ambiguous and vague attitude towards regulation has led to criticism and concern from the international community.
The Reporter spoke with an official from the Fisheries Agency's Deep Sea Division, who said the Giant Ocean case was investigated years ago, but no criminal deeds had been found after the investigation. Hence, the case is now closed.
"I have been to Taiwan twice and was invited to participate in the Human Trafficking Seminar. However, officials from Taiwan's Fisheries Agency never considered Giant Ocean as a human trafficking case," said Mom Sokcha, a project advisor for Cambodia's Legal Support for Children and Women.
Taiwan's offshore fishing industry has repeatedly stepped on the red line of human trafficking due to its skillful intermediary techniques, coupled with loose government regulations and supervision. Labour relations professor Liu Huang li-juan (劉黃麗娟) pointed out that human trafficking must be judged by motives, ends and means. Taiwanese recruitment agencies may not perceive fishermen as slaves or free labour, but the means in which they recruit violates contemporary human rights standards.
"How do you hire a person from an extremely poor country? The fisherman has strong motivation to work, and the agent has the means to get him through all the right hoops, like a health check and bribing the right officials. When the fisherman finally manages to start work on the boat, he's already in debt, so there's a possibility they might run away. The agent wants to prevent them from escaping so they ask for a deposit, and promise to return the money once the work is done," said Liu Huang.
Bonded labour and seizing documents, however, are both violations of human trafficking laws.
Liu Huang stressed that human trafficking cases involving Taiwan's ocean-going fishing vessels are not traditionally defined as transnational, but the Taiwanese government's stop-start hiring of offshore workers has provided an opportunity for illegal, undocumented and unreported labour to flourish. Even though the industry is strictly regulated, without any binding rules on how Taiwanese agencies recruit in countries of origin, fishermen can still fall victim to forced labor or human trafficking.
How Can Taiwan Avoid Becoming an Accomplice to Human Trafficking?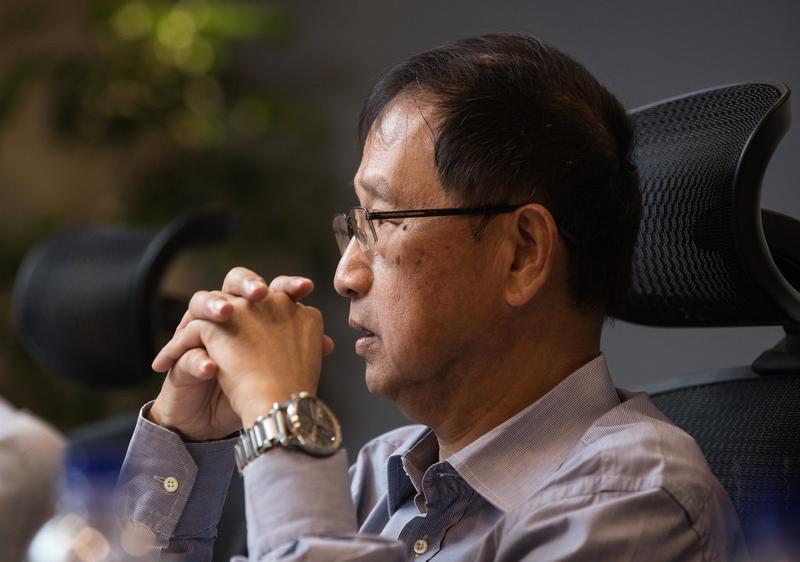 One report by a human rights group claimed the issue with Giant Ocean lies further up the supply chain, and companies like Fong Chun Formosa Fishery Company, Ltd — one of the world's top three marine product suppliers — should take greater responsibility for Taiwan's "blood and sweat seafood" industry. The report led Fong Chun Formosa to quickly respond.
"They [the human rights groups] wanted to warn big name brands or retailers like Costco, Tesco, and Walmart, that their products come from Taiwan, that some were provided by Fong Chun Formosa (FCF), and that you should be careful about buying them," said FCF chairman Li Wen-hung (李文宏).
In an interview with The Reporter, Li says this is the only request the company has received from distributors to ensure there was no human trafficking in its supply chain in the company's 46 year history. Distributors also wanted guarantees that there was no North Korean government involvement in providing fishermen to Taiwanese agents.
"This is just the way it is. If something happens, the pressure is passed on to the other party," said Li. "The distributors want us to sign, and then we let the shipowners sign with us. Everyone tries their best to eliminate the risk."
FCF had limited interaction with Taiwanese fishing boat agencies in the past, but Li says the company is making greater efforts to understand the intermediary system, and demand agents comply with international labour and fishing laws.
"In the past, Taiwan had low standards and awareness in this respect. The rhetoric was that we were helping fishermen since they were from low-income countries. But the international community doesn't respect this kind of thinking anymore, and prioritizes the rule of law. Taiwan's fishery markets are all abroad, and the international community requires us to meet each and every one of their standards."
But realizing a fair and sustainable deep-water fishery industry remains a knotty question for stakeholders in business, government and academia. Fishermen from countries in the Global South have paid a heavy price for Taiwan's thirst for greater profits and catches.
"Being a middleman in this industry is awful. It exploits manual labour," said Lin Li-chen's husband. "I've told my wife that this should be a lesson for us, but the accusation that we were responsible for human rights abuses is a bit overboard."
He claims that they never restricted the freedom of fishermen, and that if they wanted to quit, they could leave whenever they wanted to.
In Cambodia, local brokers continue to take advantage of fishermen. Many have disappeared since the Giant Ocean case, and it's nearly impossible to catch the perpetrators.
Lin Li-chen's husband now lives in his hometown of Taoyuan, and commutes to Nantou for work in order to support Lin Li-chen's life in a Cambodian prison. The couple is still in contact.
Since the case is currently under appeal, Lin Li-chen doesn't want to discuss the details of Giant Ocean, but says she should not be held responsible for what happened and that the court decision was unfair. "She said she had a clear conscience, and doesn't want to get further entangled in the case," said her husband.
As for the victims of the Giant Ocean case, their time on Taiwanese fishing vessels remains a harrowing memory. For the Taiwanese government, Cambodia's court decision continues to test its commitment to resolving human trafficking on the high seas.
(To read the Chinese version of this article, please click: 向世界買賣漁工──台灣為何成為人口販運的幫凶?)
The Case of Taiwan and International Human Trafficking
"We Were Like Travelling Salesmen,"Buying up Servile Fishermen
Developing a Model of"Legal Registration, Illegal Recruitment"
The Gap Between a Roster of 530 People and a Victim List of Thousands
Not Only Cambodia, but Also North Korea
How Does the Government Manage Thousands of"Ghost Fishermen"?
The Public Is in the Dark on Human Trafficking
How Can Taiwan Avoid Becoming an Accomplice to Human Trafficking?
用行動支持報導者
獨立的精神,是自由思想的條件。獨立的媒體,才能守護公共領域,讓自由的討論和真相浮現。
在艱困的媒體環境,《報導者》堅持以非營利組織的模式投入公共領域的調查與深度報導。我們透過讀者的贊助支持來營運,不仰賴商業廣告置入,在獨立自主的前提下,穿梭在各項重要公共議題中。
你的支持能幫助《報導者》持續追蹤國內外新聞事件的真相,邀請你加入 3 種支持方案,和我們一起推動這場媒體小革命。