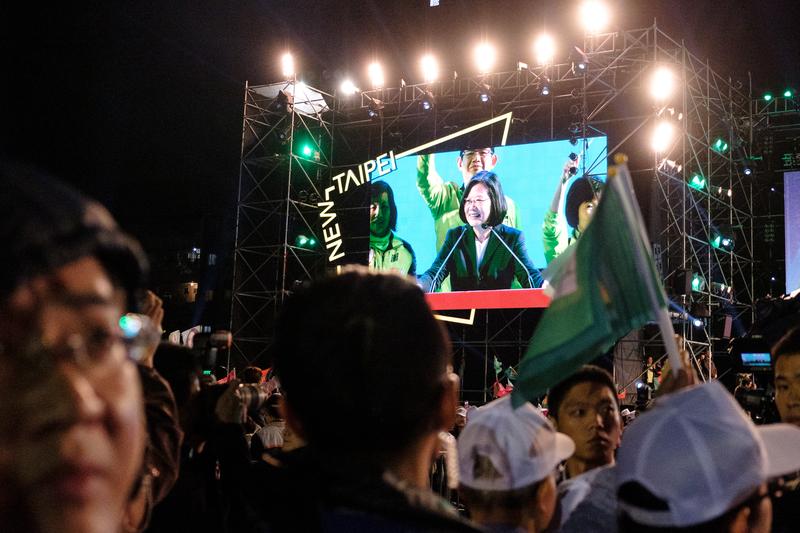 Nojima Tsuyoshi (野島剛), is a former Taiwan correspondent with the Asahi Shimbun, and is a long-time observer of East Asian politics and history. Over the years, he's interviewed dozens of Taiwanese party leaders, and published the book Taiwan's Ten-year Evolution (台灣十年大變局) in 2017. He shared his thoughts with us about some recent political developments that will affect Taiwan-Japan relations.
The following transcript is presented in a first person narrative.
Last year, Japanese journalists descended on Taiwan for the 2018 nine-in-one election. They paid more attention to this election than any in recent memory. When I was first sent to Taiwan, Japanese society cared little about the local elections here, and only dedicated a tiny bit of space to it. But in the three weeks leading up to the 2018 elections, they've received unprecedented coverage from Japanese media.
There's a few reasons for this. First of all, Japanese held high expectations for Tsai Ing-wen's (蔡英文) performance in office. After Tsai was elected, there were four or five biographies published about her in Japan. She's the most well-known political figure from Taiwan since Lee Teng-hui (李登輝), and the public likes that she's a female politician. But to everyone's surprise, Tsai's political influence diminished in just two and a half years, which increased the newsworthiness of this election.
Second, most Japanese have a positive image of the Democratic Progressive Party (DPP). We're very concerned about whether Taiwan can maintain a proper distance from China. After all, a powerful China poses a threat to both us.
Third, populism is on the rise in Taiwan. For Japan, populism reappeared at the end of 2011, with the election of former Osaka mayor Hashimoto Tōru (橋下徹) being the most obvious example. Hashimoto was a famous political pundit and later established a moderately successful right-wing populist political party called the Japan Restoration Party. He was critical of both the ruling Liberal Democratic Party (LDP) and the opposition Democratic Party. His style was reminiscent of Taipei City mayor Ko Wen-je (柯文哲), and he appealed to voters who were tired of the existing two-party paradigm.
Tokyo governor Koike Yuriko (小池百合子) was also seen as a non-mainstream choice when she ran without the approval of the local LDP chapter in the 2016 Tokyo gubernatorial race. She later started her own national party, The Party of Hope, embarking on a third way for Japanese politics.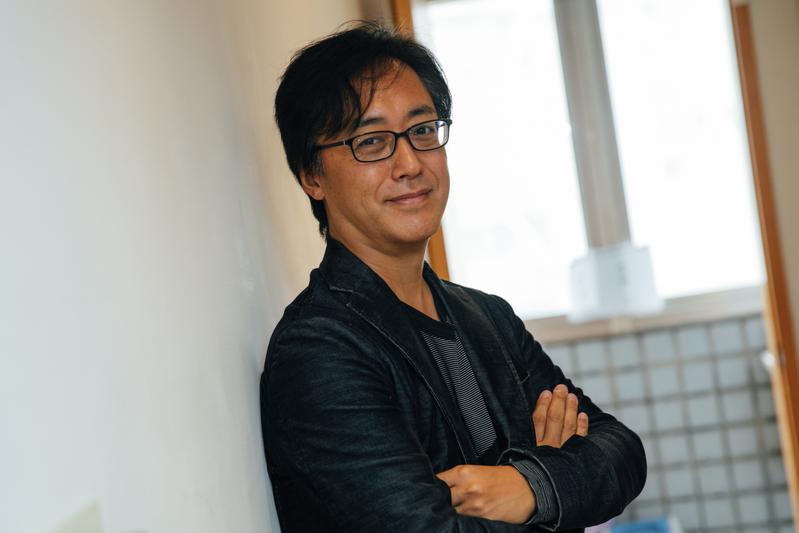 From a Japanese perspective, there's a sense of deja vu looking at the situation in Taipei and Kaohsiung. Seeing figures like Ko Wen-je and now Han Kuo-yu (韓國瑜) appear leads us to predict that populist rhetoric will dominate the political conversation over the coming years. The wind of populism has blown its way to Taiwan.
Japanese once expected that the old political class would hand over the baton to a new generation of politicians, but that never happened. So why are we still seeing these grey-haired leaders? Because the new class of leadership come from political dynasties, and it's hard for the public to trust them, even if some of them are professional and capable individuals. Owing to the public's discontent about the corruptive influence of money and power, they would much rather see a politician who is strong, grassroots and forceful; someone who appears decisive and has a common touch.
These elderly leaders still dominate politics because they know how to please the public; they've been at it for years, and know how to steal their way into voters' hearts. As for Ko Wen-je or Han Kuo-yu, voters think they are unique characters, which plays an important part in their electoral victories. Their every action and utterance attracts the public's attention. These trends allowed veteran politicos like Koike Yuriko and fresh-faced performers like Hashimoto Tōru to stand out in the crowd.
Nowadays, the so-called "losers" of globalization are strongly dissatisfied with politics-as-usual. They plunk for politicians based on the amount of empathy they have for the public's suffering, and scorn the "corrupt ruling class" with their professionalism and experience. In Japan, it's not only the two major parties under attack, it's also traditional media outlets like The Asahi Shimbun and NHK coming in for criticism, which are seen as corruptive forces.
If you look at figures like Lin Chia-lung (林佳龍) and Chen Chi-mai (陳其邁) — the losing DPP mayoral candidates in Taichung and Kaohsiung — they are in fact, very professional and diligent. But they're easily ignored for their hang-ups. They appear too elitist and too distant from everyday problems, and the public feels nothing towards them.
It was a golden opportunity for populist candidates, who tried to delight voters by sharply criticizing the aforementioned elites. Populists are clever at designing their electoral strategy; when voter turnout is only 60 percent, they don't need to win over a majority, they just need to get 30 percent of their die-hard supporters to turn out.
Han Kuo-yu and Ko Wen-je's rallies are made for this new class of political supporters. In the case of Ko Wen-je, some of his supporters are young people from the so-called "naturally independent" generation (天然獨), they believe Taiwan is already an independent nation, and they weren't witness to Taiwan's struggle for democracy. They also might not have a firm grip on cross-strait relations. But when they can't find a good job, or their current salary isn't great, they like to hear things like "better job opportunities" or "both parties are bad."
Another major problem over the last three years is Tsai's performance. The president is obliged to tell Taiwan's story to the world, and need to act as a spokesperson and goodwill ambassador for Taiwan. But Tsai seems to be focusing more on implementing policies rather than showcasing herself.
Of course, Taiwan faces a lot of obstacles on the world stage. But Taiwan's presidents were always larger-than-life characters who were able to corral international support. In contrast, President Tsai has only accepted one interview from the Japanese media, and she hasn't sat down with many local journalists either. This is very rare for a Taiwanese president.
Tsai seems overly cautious and is a bit of a perfectionist. Taiwanese are losing their trust and confidence in Tsai not because they dislike her, they simply don't remember why they liked her in the first place. The 2018 local elections were widely considered to be Tsai's midterm exam, but in my opinion, this is her final exam. She should grow more courageous to break this vicious cycle.
Taiwanese society embraces democratic freedoms and sovereignty as its core values. Taiwan isn't China and they don't want to be swallowed up by China, and this won't change anytime in the future. If Taiwan sticks to this belief, I won't have to worry so much.
Over the past few years, Japanese have been deeply touched by the young people in the Sunflower Movement for their dedication to politics. Japanese young people feel apathetic, and have lost interest in politics. But I worry that local or national politicians in Taiwan will start blindly accepting the 1992 consensus or parrot Xi Jinping's (習近平) statements all in the pursuit of Chinese tourist dollars. In that scenario, the Sunflower Movement generation will lose confidence in their political ideals. It would be regrettable and disappointing if they become profit-minded and indifferent to politics.
(To read the Chinese version of this article, please click: 野島剛/3個原因,讓日本史無前例關注台灣地方大選)
用行動支持報導者
獨立的精神,是自由思想的條件。獨立的媒體,才能守護公共領域,讓自由的討論和真相浮現。
在艱困的媒體環境,《報導者》秉持深度、開放、非營利的精神,致力於公共領域的調查與深度報導。我們透過讀者的贊助支持來營運,不仰賴商業廣告置入,在獨立自主的前提下,穿梭在各項重要公共議題中。
您的支持將有助於《報導者》持續追蹤國內外新聞事件的真相,促進多元進步的社會對話。請與我們一起前進,共同推動這場媒體小革命。